Police set 'empty homes' lure to catch burglars
Saturday 30th December 2017 8:04 am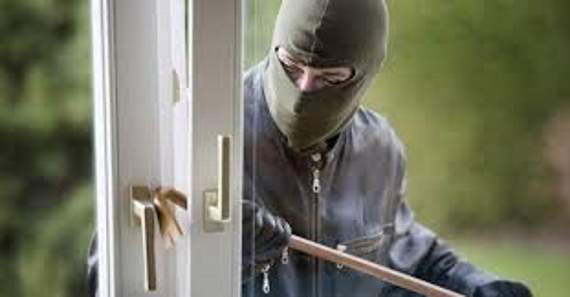 Subscribe newsletter
Subscribe to our email and get updates right in your inbox.
SURREY Police has set up a number of Home Alone-style 'trap' houses across the county to catch-out unsuspecting burglars this winter.
The so-called trap houses have been kitted out with hidden cameras and gadgets with tracking devices - though sadly are believed to be free of blowtorches, tarantulas and other elaborate booby traps.
The message from officers is: "If you target one of these houses you could end up with more than you've bargained for."
It comes as part of the force's campaign to reduce the number of burglary offences across the county which has seen an increase in recent months.
The Herald reported in November that around a dozen homes and businesses had been broken into in the Farnham area in just over a fortnight, between October 24 and November 10. This including the theft of around 150 fragrances in a raid on Boots in The Borough.
During the same period, a total of 13 vehicles were also targeted in the town, including numerous incidents of tools being stolen from vans.
To combat the crime-wave, Surrey Police has tasked dedicated teams of officers, using a range of covert and overt tactics, to hunt down and arrest wanted burglars and handlers.
The force is also proactively targeting and gathering intelligence on suspected offenders and patrolling hotspot areas giving out crime prevention advice to the public and urging them to report any suspicious behaviour.
The campaign is already proving successful. A man was arrested following a burglary at a property in Weybridge on December 10.
Two men were also seen by a proactive burglary unit last week acting suspiciously in Esher. After spending some time in custody, they have been released under investigation while enquiries continue.
Other arrests have also been made for burglary and handling offences and property has been seized across the county.
Detective Superintendent Pete Fulton said: "The emotional impact of a stranger entering your home is huge and can have a long-lasting effect for any victim.
"We are not prepared to tolerate this type of offending and over the next few months we will be using a range of tactics to not only prevent burglary happening in the first place but also to catch those responsible and lock them up.
"We want to make it as difficult as possible for offenders to operate in Surrey."
Detectives have given the following simple tips to residents to help protect their homes:
• Lock doors and windows when you go out.
• Leave lights on or on a timer so it looks like someone's at home especially if you're going to be away for Christmas.
• Register your property (laptop, phones, bikes etc) with a company such as Immobilise (www.immobilise.com) – this will increase your chances of getting it back if it's stolen. The online service is totally free and is quick and easy to use. Items marked as being registered with Immobilise are less likely to be stolen, and households displaying Immobilise stickers are less likely to be targeted by burglars.
• It's a good idea to photograph any expensive or unusual items such as jewellery and place stickers in your windows to let people know your property is marked.
• Invest in a safe if you have very expensive jewellery in the house and store jewellery in there when you're not wearing it.
• And if you own an expensive car make sure you store keys away from doors/windows and catflaps. There have been a number of incidents where burglars are targeting properties with high value cars on the driveways, stealing the keys and then making off in the vehicle.
Detective Supt Fulton continued: "It's important that everyone plays their part in reducing burglary and I would urge residents to think seriously about their home security.
"I really believe that people know what they should be doing when it comes to protecting their home but more often than not they don't follow it through or become complacent and think it will never happen to them."
Advice on how to keep your home safe can be obtained from your local crime reduction advisor on 101 or by visiting the Surrey Police website.
• Ten containers in an un-identified Farnham storage yard were broken into earlier this month and their contents ransacked.
According to a member of the Farnham Rants Facebook group: "Not only are [thieves] breaking into vans but containers as well," they wrote.
"I was not the only victim, all 10 containers were broken into at the storage yard we use and completely emptied.
"It doesn't matter how good or how many padlocks you have when the thieves use oxygen acetylene to melt the metal!"
Comments
To leave a comment you need to create an account. |
All comments 0