Owner of Coffee Cherry in Normandy Street, Chariya Khattiyot, has fulfilled her dream of appearing on BBC MasterChef.
Chariya, better known as Cherry, has not yet appeared in any episodes of the new series and is sworn to secrecy – as is the BBC itself.
But we understand she is set to feature in heat week four of the BBC primetime programme.
Cherry also posted on her Instagram page alongside a screenshot from the programme: "Guess who is taking part in MasterChef this year!  I still can't believe it!
"Make sure you watch and see if I can cook as well as I make coffee."
Episode one of series 19 of the programme, hosted by Gregg Wallace and John Torode, aired on BBC One at 9pm on Easter Monday.
Coffee Cherry is a small, speciality coffee house and roastery which opened in 2018.
Head roaster and founder Cherry truly loves all things coffee and food and spent years learning the craft of small batch roasting before opening her shop.
Her team roasts coffee weekly and despatches web orders throughout the week as well as selling coffee and brews from the shop.
Coffee Cherry's coffee is bought directly from the best farmers across the world, and has won Great Taste Awards in 2021 and 2022.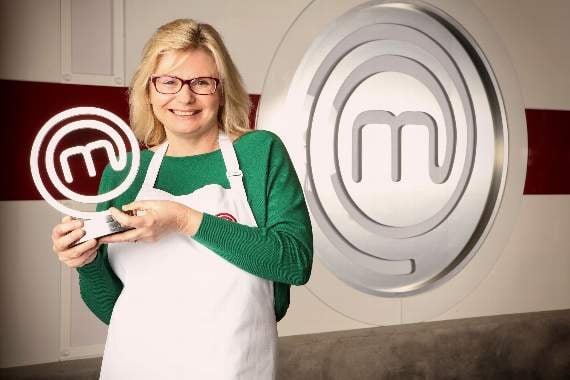 Cherry isn't the first local to take on the MasterChef challenge – after Jane Devonshire (pictured), from Alresford, won MasterChef in 2016
BBC MasterChef is a popular British competitive cooking show where amateur and professional chefs compete against each other to be crowned the MasterChef champion.
Contestants are put through a series of cooking challenges, including invention tests, mystery box challenges, and service challenges, where they must create dishes to impress the judges.
The show has several rounds, with each round being more difficult than the last. The judges evaluate the dishes based on taste, presentation, and originality, and contestants are eliminated until only one remains.
The winner of MasterChef receives a trophy and a cash prize, and may also have the opportunity to publish their own cookbook or work in a prestigious restaurant.
The show has been a huge success, with multiple spin-offs, and has launched the careers of many successful chefs.