Vets help animal lovers with dementia
Thursday 27th January 2022 7:00 am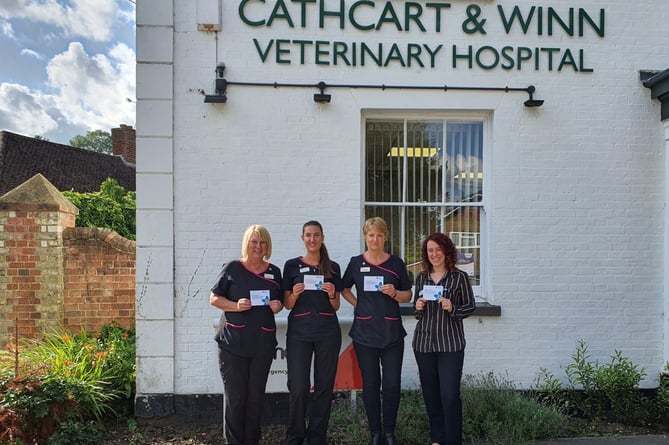 Subscribe newsletter
Subscribe to our email and get updates right in your inbox.
VETS, veterinary nurses and support staff at Cathcart and Winn's animal hospital in Farnham have been involved in a new approach to support animal lovers living with the many varying symptoms of dementia.
Cathcart and Winn client care manager Charlie Hart is implementing the initiative, which has involved taking part in the Alzheimer's Society's Dementia Friends initiative, and believes it will evolve and develop as staff learn from, and share, their experiences.
Charlie said: "As a caring team, we want to provide the best service possible to all our clients and want everyone to feel supported and understood, so we have become Alzheimer's Society Dementia Friends.
"The main aim of this initiative is to learn more about dementia and how it affects people to give us a better understanding to improve the client care we give.
"Staff have now completed several Dementia Friends online videos and information sessions focused on the impact dementia can have on people, and our aim is to take further steps to have a real and meaningful impact for people affected.
"The reception team are our first point of contact with clients and we have had extensive discussions about how to welcome and support people with dementia.
"New staff members also complete the Dementia Friends sessions and wear the charity-made badge based on small Forget-Me-Not flowers."