A group of local railway enthusiasts led by Ken Griffiths, who is involved with several Haslemere charities and organisations, have been in deep discussions with Network Rail regarding the future of the signal box at Haslemere station.
While this will become redundant by the autumn of 2024, they have been given permission to bring the signal box into community ownership and open it as a working museum.
The signal box, which is Grade II-listed, is part of Haslemere's railway heritage and contains all the internal signalling mechanisms from when it opened way back in 1895.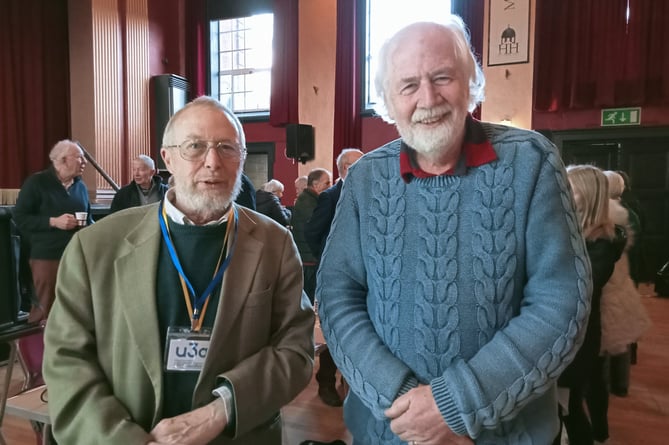 Ken Griffiths (right) with u3a chairman Jock Gardner
"We are now looking to set up a charity to manage the signal box, together with a small railway museum, also situated at Haslemere station," said Ken at a recent Haslemere U3A lecture about railway signal history.
"If anyone has skills such as setting up and running a charity, managing finances, fundraising, setting up partnerships, managing volunteers, information technology etcetera, as well as a knowledge of the railway, we would love to invite them to join our team and help us with this exciting and fulfilling project."
Anyone who would like to become involved in any way should contact Ken by email at [email protected]
Haslemere signal box, a London & South Western Railway Type 4 design, was built in 1895 and has served on the railway ever since.
However, it is set to be replaced by a new signalling centre in Basingstoke by autumn 2024 and will become redundant.