Disabled people losing their benefits a 'scandal' say campaigners
Wednesday 6th June 2018 12:48 pm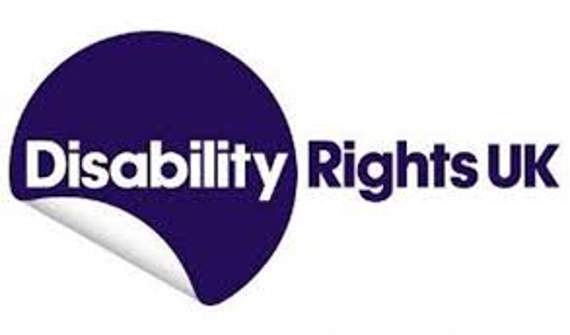 Subscribe newsletter
Subscribe to our email and get updates right in your inbox.
A HUNDRED disabled people in the parliamentary constituency of South West Surrey lost their benefits when they were reassessed for a new government payment, a move which campaigners have called a "scandal".
The government is gradually replacing Disability Living Allowance (DLA) with Personal Independence Payment (PIP). These benefits help people pay for disability-related living costs, such as personal carers or mobility aids.
The latest figures show 1,943 were receiving DLA in November 2017, as the old benefit is being phased out.
A further 1,228 people were receiving the Personal Independence Payment.
The transition has been controversial, as figures from the Department for Work and Pensions show 24 per cent of people in Great Britain who received DLA failed to match the new criteria for PIP.
In South West Surrey, 100 people receiving DLA had their benefits stopped when they reapplied for the new scheme between April 2013 and October 2017, 14 per cent of all previous claimants.
The criteria for PIP are stricter, and claims are reassessed on a more regular basis.
The assessment process, which is carried out by private contractors such as Capita, came under fire after a 2017 review revealed that 65 per cent of those who challenged DWP decisions successfully had them overturned in court.
Ken Butler, welfare rights advisor at Disability Rights UK, said: "The Government's stated aim with PIP was to reduce the disability benefit expenditure by 20 per cent, around £1.5 billion a year.
"It was designed to exclude many disabled people from getting help with the extra costs of their disability, including vital help with mobility. That around a quarter of disabled people have lost all their benefit entitlement is a scandal but no surprise.
"Unsurprisingly, many disabled people now have no confidence in the PIP reassessment process. Disability Rights UK want to see an in-house assessment process rather than one ruled by discredited private contractors, but PIP itself needs a fundamental redesign so it becomes a benefit to enable disabled people to lead full, active and independent lives."
James Taylor, head of policy and public affairs at disability charity Scope, said: "It's alarming that a quarter of DLA claimants have lost all support through the move to PIP.
"Scope analysis shows disabled people face extra costs of £570 a month on average.
"The hundreds of thousands of disabled people who have lost out on vital financial support didn't suddenly see an end to these additional costs.
"Financial support helps to level the playing field between disabled people and non-disabled people, but the current assessment for PIP does not accurately reflect the extra costs disabled people face. It needs a radical overhaul, so it works for disabled people instead of against them."
Comments
To leave a comment you need to create an account. |
All comments 0