More than 250 people gathered at Haslemere Museum on Earth Day to celebrate British wildlife. 
Museums and nature organisations from all over Surrey were there with stalls, talks and children's activities.
The event took advantage of Haslemere Museum's grounds to offer guided tours of native trees and an opportunity to examine the tiny creatures that live in the museum's pond.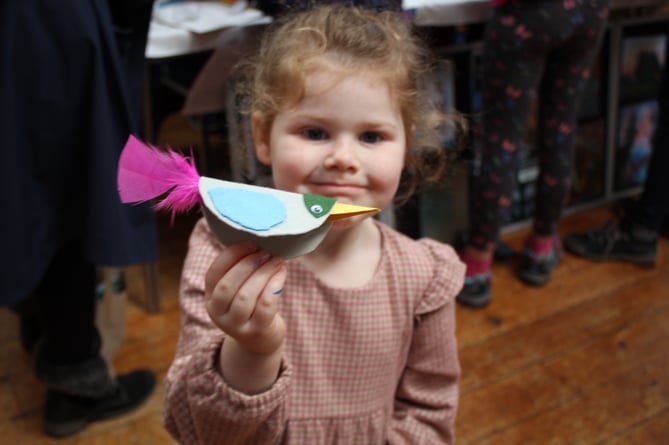 Making birds with Chertsey Museum at Haslemere Museum's Earth Day event
(Haslemere Educational Museum)
There was a busy programme of talks given by organisations such as Sussex Ornithological Society, RHS Wisley and Haslemere Natural History Society. 
The Wildlife Aid Foundation were promoting a campaign called 'iDot', which stands for 'I do one thing' and encourages everyone to do something each day that helps our natural world.
Several Surrey museums brought craft activities. Families enjoyed making birds with Chertsey Museum, flower printing with Elmbridge Museum, making owls with the Rural Life Museum in Tilford and swans with Surrey Heath Museum.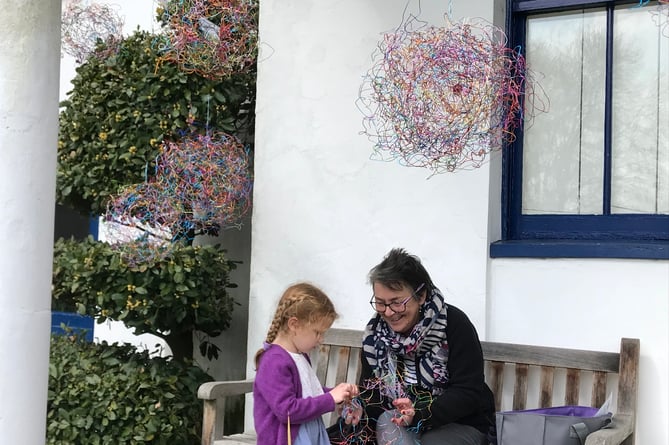 Bee mapping sculptures with Diana Burch at Haslemere Museum's Earth Day event
(Haslemere Educational Museum)
Artist Diana Burch took  along fascinating bee flight mapping sculptures made by children in schools around Surrey as part of the Wild Escape project, which aims to highlight local wildlife conservation.
Haslemere Museum education officer Kay Topping said: "It was lovely to see whole families being inspired by the activities. Many children did all of the free activities available and parents swapped duties so they could attend talks. 
"Hopefully the day will have encouraged everyone to think more about what we can all do to help the natural world and amazing creatures we have on our doorsteps."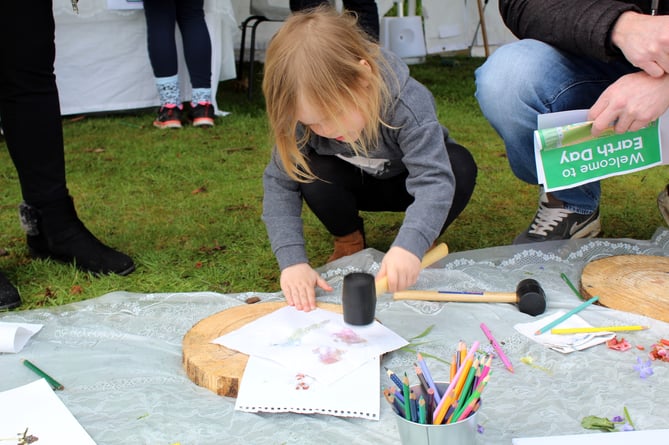 Flower printing with Elmbridge Museum at Haslemere Museum's Earth Day event
(Haslemere Educational Museum)
Haslemere Museum houses one of the largest collections of natural history specimens in south east England, including mammals, birds, botany and insects.
It was chosen as the lead museum in the Surrey consortium involved in the national Wild Escape, a creative project for museums and schools, organised by Art Fund with support from Arts Council England's National Lottery Grants.
Earth Day was the ideal occasion to display the culmination of Wild Escape projects that have been going on across the county.