The Great Farnham Duck Race is expecting its very own Royal visitor, King Duck, in Gostrey Meadow this Saturday. 
Gates open at 10am and the first race is at midday, with further heats in the afternoon.
There is plenty to enjoy in Gostrey Meadow itself with dozens of stalls, food, drink and family entertainment.
The winning duck in each heat will get a prize and there is a grand prize for the winner of the final. This year the funds raised will support Phyllis Tuckwell Hospice and other Rotary charities.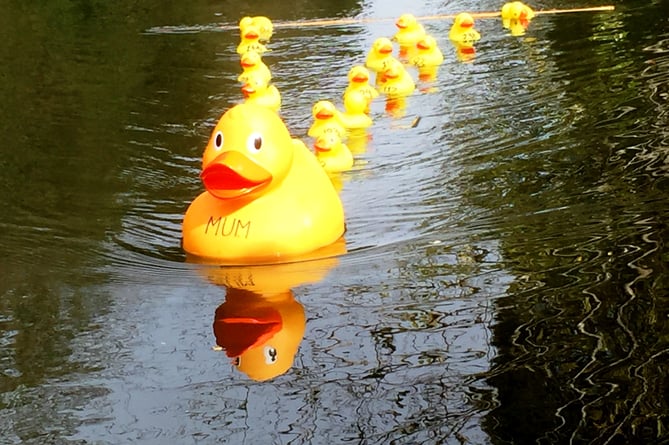 Farnham Duck Race will be returning at Gostrey Meadow on Saturday, April 29
(Farnham Weyside Rotary Club)
Great Farnham Duck Race updates can be found on organisers Farnham Weyside Rotary Club's Facebook page.
A spokesman for Farnham Weyside Rotary Club said: "This year's Great Farnham Duck Race is caught up in the spirit of celebration in this coronation year.
"The races will be faster and more exciting than ever and the festive atmosphere will be everywhere in Gostrey Meadow. A special surprise this year will be the arrival of our own Royal visitor, King Duck. Watch out for his appearance!
"It promises to be a thoroughly enjoyable day and a chance to join in with the Coronation spirit."