Renowned cartoonist Bill Tidy has died at the age of 89 after a career spanning over six decades, during which he became one of the most celebrated and prolific cartoonists in the UK, leaving behind a legacy of iconic characters, witty satire and humorous commentary – as well as entertaining punters at Farnham Beer Exhibition for more than 40 years.
A chance discussion following the second Farnham Beer Exhibition (or 'Beerex' for short) led to cartoonist Bill being asked to provide a cartoon for the 1979 Beerex programme. Thankfully he obliged, as he did for each of the subsequent 40 years.
Born in Tranmere in 1933, Bill was brought up and educated in Liverpool. At a very early age it became apparent he had a talent for drawing.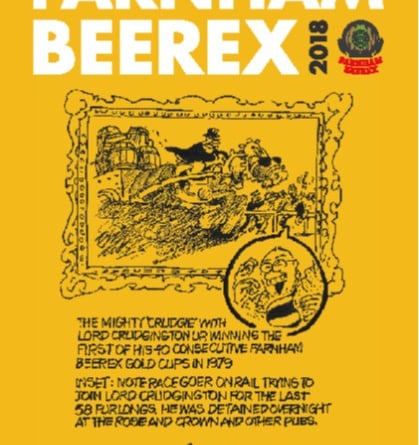 However, on his first day at college some years later his art teacher told him he would never make it as an artist and told him to leave!
Thankfully, Bill ignored the advice and over the next six decades he kept the world at large entertained with his huge catalogue of colourful and outrageous characters.
After a spell in the army, Bill got a job in a Liverpool advertising agency where he honed his skills with his drawings for adverts.
At the same time he began to sell his cartoons on a freelance basis and eventually left the agency to work full-time as a professional cartoonist.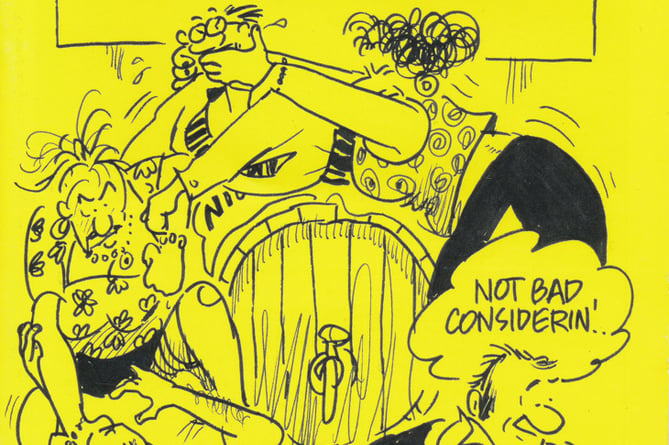 His talent took him beyond the confines of Liverpool and the commissions poured in. He became a regular Fleet Street contributor to many national newspapers including, of course, The Daily Mirror which featured the long-running cartoon strip The Fosdyke Saga.
By now Bill had moved down to London where, together with a number of his contemporaries, he formed The British Cartoonists' Association and his work flourished.
In addition to Fleet Street he became a regular contributor to many magazines including Punch, Private Eye (where his cartoon strip The Cloggies ran from 1967 to 1981) and, of course, What's Brewing, home of the irascible Keg Buster.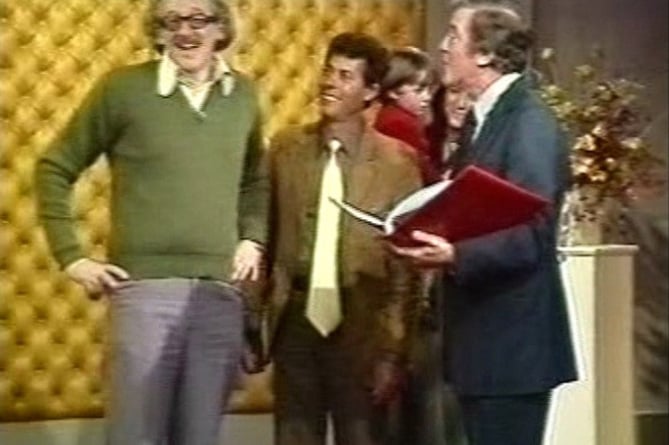 Bill became a TV regular appearing in such shows as Blankety Blank, Countdown and countless others including his own TV series: he wrote and presented Draw Me for children. Bill was also the recipient of TV's This is Your Life – pictured with the 'big red book' above. He has written numerous books, including his autobiography Is There Any News of the Iceberg? and illustrated many others.
Bill's "quick on the draw" approach to cartooning meant he was always very much in demand on the conference circuit where he peppered talks with iconic drawings. He had an exceptional knack of tailoring cartoons to any subject.
Bill was married to Rosa for 57 years with children and grandchildren to help drag him screaming into the 21st century.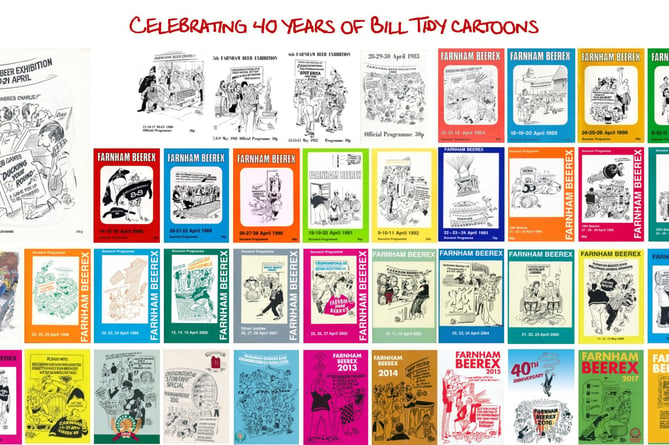 Apart from what he did for a living, Bill was also noted for his charitable work, particularly for The Lord's Taverners, which he supported for many years.
He was its president from 2007 to 2009.
In 2000 he was appointed MBE for services to journalism. More of Bill's work can be viewed at http://billtidy.com
Paying tribute, Phil Williams from Beerex organisers the Farnham Lions said: "Bill was a great friend of Farnham Beerex. In 1979 he accepted an invitation to produce a cartoon for the front cover of the Beerex programme and went on to do so every year for 40 years.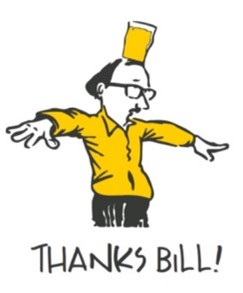 "His cartoons and wit were much enjoyed and contributed to the programmes becoming a collector's item for many. He was a lovely man.
"On behalf of all who have been associated with organising Farnham Beerex and those who have attended it, the current committee send our condolences to his family and friends."