Christmas is coming to St Mark's Church, Alma Lane, Upper Hale this Saturday (November 19) with a Christmas Craft Market from 10am to 2pm, complete with Father Christmas in his grotto.
The market will be selling all sorts of creative products by local crafters – jewellery, glass, ceramics, textiles, soaps, knitwear, home decor, cards, decorations – as well as homemade cakes and other refreshments. There will also be live music and a lucky dip with the chance to win a craft prize.
Reverend Stella Wiseman, who is organising the market, said: "There is so much creative skill in and around Farnham and this year more than ever it feels important to support small, local businesses.
"You can buy jumpers, toys, Christmas decorations, soaps and other smellies, even clocks made from old CDs!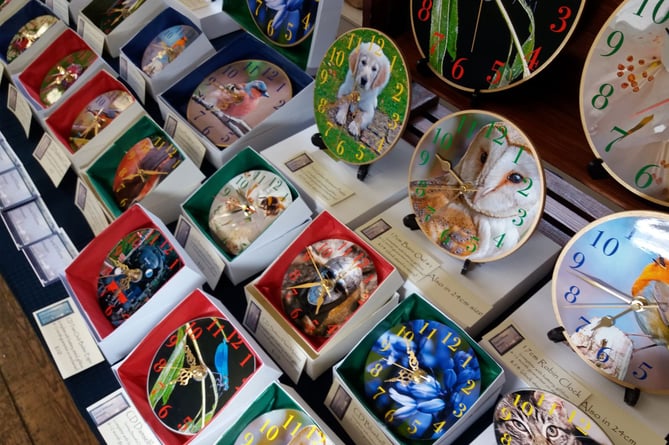 CD clocks by DNWFoto
(St Mark's Church)
"Meanwhile, Father Christmas will be setting up his grotto at the church so that children can let him know what they hope he might bring this Christmas, and receive a small present.
"There will be live music too, homemade cakes and rolls, and a lucky dip. Many of our community of crafters have offered gifts for this so there will be some treats to win. It's a lovely community event and a good start to the season.
"What's more, the market will also give visitors the chance to see the Kitty Milroy murals in the chancel which were restored last year and received a Surrey Heritage commendation this year.
"They really are works of extraordinary skill and beauty and are recognised as being of national significance and the work of a previously unrecognised major talent."
The market will be open from 10am for visitors.