Almost 2,000 people visited Farnham's Gostrey Meadow last Saturday to enjoy the third Farnham Lions Cider And Sausage Festival.
The event offered an unrivalled selection of more than 40 ciders, cider cocktails, beers, spirits, wines and more, as well as sausages, burgers, pies, Thai food, Indian cuisine, vegan options and new for 2023, a great choice of sweet desserts.
The brilliant band Jungle Brew lit up the stage during the family-friendly afternoon session and once again in the evening.
South Farnham-based cider producer Misty Moon won the Cider Of The Festival award with a sparkling cider made from apples harvested in local gardens, and Kellwood & Co Butchers, based at Squire's Garden Centre in Frensham, won the coveted Sausage Of The Festival award.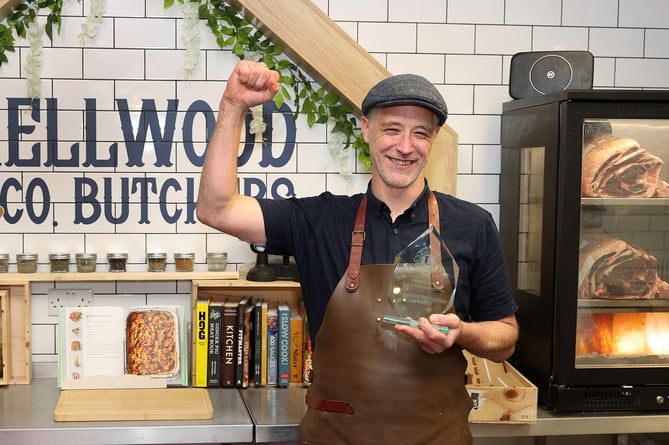 Kellwood & Co Butchers based at Frensham Garden Centre took the top prize for their banging bangers at this year's Farnham Cider & Sausage Festival
(Graeme Main)
Farnham Lions have thanked the event sponsors, Heaven's Kitchen, and also Farnham Town Council for their support, as well as the vendors, volunteers and all those who attended for their essential contribution to the day.
Lions president, Graeme Main, said: "We are delighted that Saturday went so well and once again raised much needed funds all of which will be spent supporting good causes. Thank you everybody!
"Hopefully we can do the same again next September."