An architect has blasted Crest Nicholson's conversion of the Grade II-listed Brightwell House at the heart of the Brightwells Yard scheme – saying the 230-year-old building has been "trashed".
Mark Westcott, a life-long Rowledge resident, admonished Waverley Borough Council for allowing the Brightwells Yard developer to cause "extremely serious and extensive damage" to the 18th century building, "without any consents or written approvals" or enforcement action to date.
Mr Westcott was invited to inspect the conversion work on the Regency-era house set to accommodate a new Coppa Club restaurant after expressing his concerns to Waverley, and says he was "left in tears" by what he saw.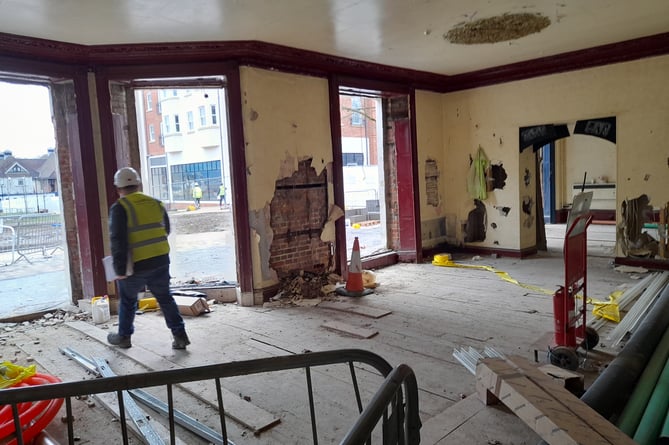 Rowledge-based architect Mark Westcott was invited to inspect the work on the 18th-century Brightwell House after expressing concerns about its conversion to Waverley Borough Council
(Mark Westcott)
He said: "In any normal circumstances the damage throughout would, in my world, be considered to be criminal damage under the relevant Listed Buildings acts and subject to potential prosecution".
Mr Westcott says the once-proud Brightwell House has seen its Georgian windows and French doors "ripped out and thrown away", while original roof timbers have also been "cut through and disposed of".
He claims there are "extensive" conflicts with Brightwells' planning consents, and reserved his strongest criticism for Waverley's project team for allowing the work to continue, saying the council's lack of action to protect the listed building represents a "remarkable dereliction of duty".
Mr Westcott continued: "Everywhere I looked and investigated is a mess. The physical damage is extensive. The building has, effectively, been trashed.
"In the absence of any express and written conservation officers' approvals to any of the things that have happened, I cannot avoid the conclusion there has been what is normally considered to be criminal damage to a Grade ll-listed building by the contractor."
He believes the building can be "rescued and reinstated", with "considerable care and expertise, skill, time and cost". But Mr Westcott remains "extremely concerned that Waverley has neither the will, the skill, expertise or knowledge to do the necessary repairs and will therefore not ensure the careful reinstatement of the Regency house we all once knew and loved and were looking forward to seeing once again".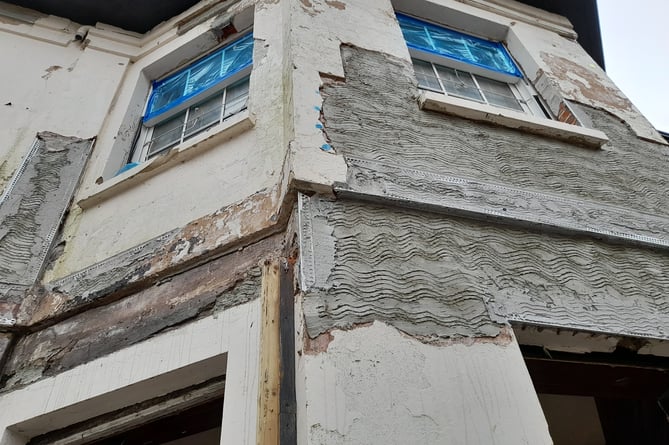 Mr Westcott claims Brightwell House's attractive Georgian windows and French doors have been 'ripped out'
(Mark Westcott)
Anne Cooper, chair of the Farnham Theatre Association, supports Mr Westcott's aim to restore Brightwell House, "according to the requirements of its listing status".
She said: "As the chairman of the Farnham Theatre Association, I am furious that the Redgrave Theatre was demolished to create the means of restoring this Grade II late Georgian house.
"It appears Crest Nicholson has taken advantage of the weakness of Waverley Borough Council's planning department and it is high time the government took control of the situation."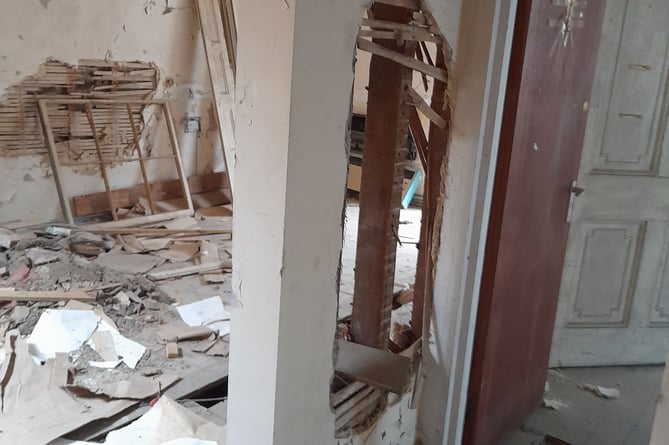 Mr Westcott said he was 'left in tears' by what he found on an internal tour at Brightwell House
(Mark Westcott)
A spokesman for Waverley Borough Council confirmed its planning enforcement team was "aware of this matter, and it is currently under consideration". But added: "At this time, it is not appropriate for us to comment further."
A spokesperson for Crest Nicholson, which has signed a contract with restaurant chain Coppa Club to occupy Brightwell House, said: "Crest Nicholson has been carrying out extensive works to Brightwell House, which is not yet complete.
"All tasks have been carefully project managed by the team in line with the wider programme.
Brightwell House's original roof timbers have been "cut through and disposed of", says Mr Westcott
(Mark Westcott)
"We are confident the work is fully in accordance with the permissions granted by Waverley Borough Council and will be meeting with them this week to discuss these queries.
"The work on Brightwell House is expected to be complete in a few months, when we will be delighted to showcase the renovated building and welcome Coppa Club to Farnham to begin their fit-out."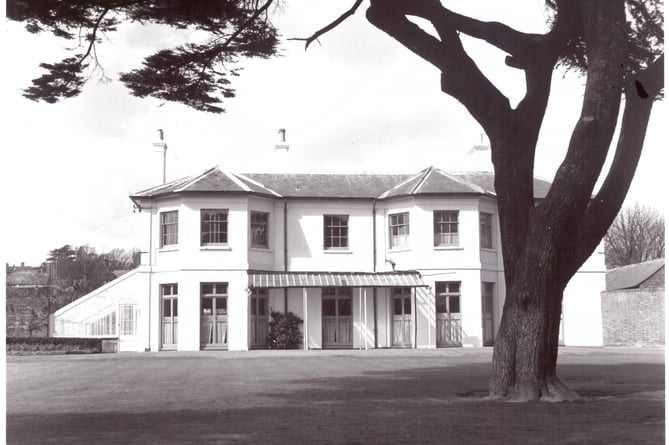 Brightwell House was built between 1792 and 1795, and gave a home to the Redgrave Theatre from 1974 to 1998
(Mark Westcott)