A new pub opened its doors in Haslemere on July 4.
The Redcot Arms, located at Redcot care home in Three Gates Lane, has opened so residents can remember the joy of a pub-outing this summer.
The honour of cutting the red ribbon and serving the first drink went to the Mayor of Haslemere, Councillor Jerome Davidson, and TikTok sensation, The Folding Lady, Sophie Liard.
Ninety-eight year old Joyce Douglas, who has lived at Redcot for two years, was the first resident to christen the pub, enjoying a delicious glass of fruit punch specially served by the mayor.
And the best bit – with no opening hours, The Redcot Arms is open for residents whenever they want it to be!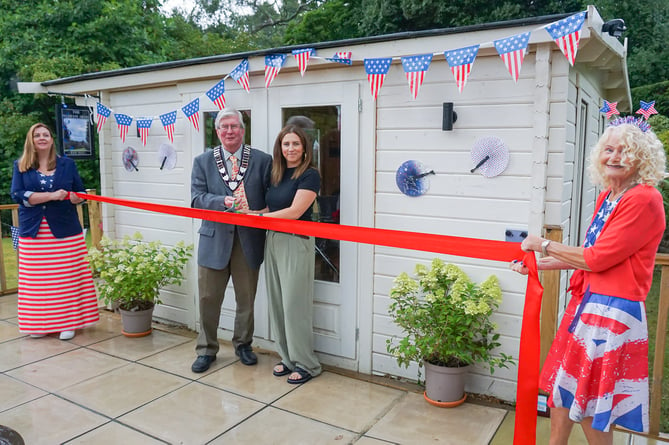 Town mayor Jerome Davidson and Sophie Liard opening The Redcot Arms
(Redcot care home)
Prior to the opening of The Redcot Arms, Sophie presented the charity's Care Home Director, Cheryl Rothschild with a cheque for a staggering £8,268.10.
Sophie raised this extraordinary amount for Friends of the Elderly by conquering this year's London Marathon, completing the exhausting and exhilarating challenge in six hours.
Sophie said: "It was a really special moment being able to present the cheque to Friends of the Elderly. I'm so grateful to everyone who donated and supported me every step of the way, from training through to crossing the finishing line.
"I must say, I'm also pretty proud to have finished the marathon and raised so much for such a worthwhile charity."
Cheryl Rothschild added: "I'm so very proud of Sophie for taking on the London Marathon on behalf of Friends of the Elderly. I couldn't be prouder as Sophie is my niece and for her to do such a fantastic thing for our charity is amazing."