A Headley man who began donating blood in the 1970s in exchange for beer has been celebrated by the NHS after his 100th donation.
Although the promise of beer dried up long ago, Simon Farrant, 71, has continued to donate regularly over the past five decades and joined the '100 donor club' on July 2021.
He attended a Covid-delayed presentation at The Stoop in Twickenham last month to receive a medal from NHS Blood and Transplant.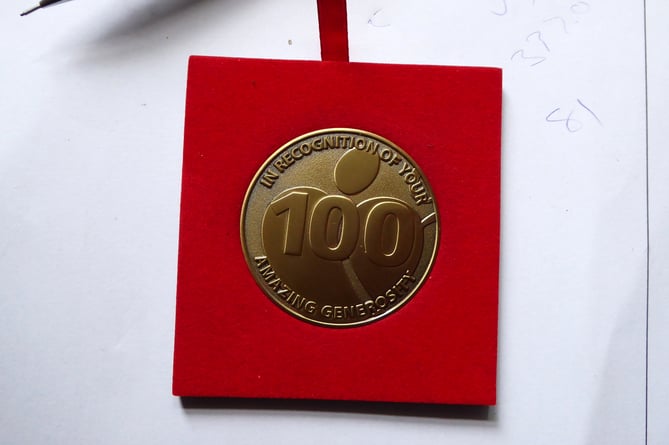 '100 donor' Simon Farrant received his medal and certificate at The Stoop in Twickenham
(Simon Farrant)
Simon, a long-time trustee of the Woodlarks Centre and former employee of Tindle Newspapers, said: "I started giving blood when the vice principal at college said he would by a half pint of beer for those who signed up! That was in the early '70s and the blood was collected in glass bottles."
Every day thousands of people's lives are saved or improved thanks to the generosity of donors like Simon. But, sadly, there are still lots of patients the NHS can't treat because it doesn't have enough supplies. There is always an urgent need for donations.
Donation points are held frequently throughout the year at locations including Farnham Maltings, Farnham Leisure Centre, Alton Community Centre, Four Marks Village Hall, Forest Community Centre in Bordon, Petersfield Festival Hall, Taro Leisure Centre in Petersfield and Chiddingfold Village Hall.