London's Ultra Low Emission Zone (ULEZ) is set to be expanded across all London boroughs from 29 August this year, a move that will help bring clearer air to five million more residents.
Sarah Woolnough, Chief Executive Officer at Asthma + Lung UK, a charity dedicated to helping create a world where good lung health and the ability to breathe freely are enjoyed by all, explains why the move is so welcome.
Poor air quality is having an impact on the health of Londoners, and road transport is a major contributor to pollution.
Of the 500,000 Londoners living with asthma – making them more vulnerable to the impacts of air pollution – more than half live in the outer boroughs. With these areas soon to be covered by the expanded ULEZ, Sarah Woolnough, CEO of Asthma + Lung UK – the nation's lung charity – says it will make a huge difference to those living with respiratory conditions in the capital.
"Over half those with asthma and chronic obstructive pulmonary disease (COPD) tell us that polluted air is a trigger for their symptoms," she explains.
Children are particularly vulnerable to air pollution, according to Sarah, as their airways are smaller and still developing and they are often closer to the ground and more exposed to vehicle exhausts. Older people are also disproportionately affected by air pollution.
It can lead to asthma attacks, as well as COPD flare-ups and aggravations that can lead to hospitalisation.
"We know there are hundreds of thousands of people living with a lung condition in outer London. This is an issue of huge importance to people who use our services, to the people living with chronic lung conditions."
Air pollution can cause conditions such as heart and lung disease and lung cancer, and there is emerging evidence linking poor air quality with asthma, dementia, low birth weight and Type 2 diabetes.
According to a recent report by Imperial College London, around 4,000 deaths in the capital in 2019 could be attributed to air pollution – and the greatest number of deaths attributable to air pollution were in outer London areas, mainly due to the higher proportion of elderly people living there.
Describing it as a public health emergency, Sarah praised the decision to expand the ULEZ, acknowledging that air pollution is not just a central London problem.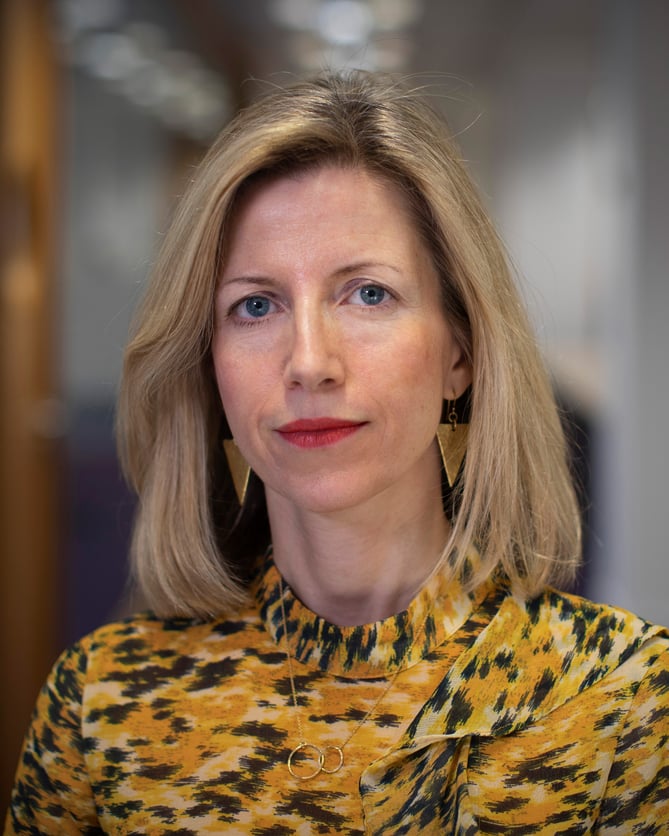 Sarah Woolnough, CEO of Asthma + Lung UK
( )
"It's a massive issue. People tell us practically it means they can't live, work and play as they would like to, some feel they are housebound, they cannot go out on high pollution days as it would irritate their lung conditions – people have told us they have had to move out of the capital because of the impact of air pollution," she says.
"We need a strategy where you are willing to take bold measures, and we have seen the success of the current ULEZ and how it helped reduce nitrogen dioxide pollution by nearly half in central London. We want those clear air benefits spread to all Londoners.
"We can be absolutely clear that air pollution is a problem in the outer boroughs. We know hundreds of thousands of people in outer London are living with a chronic lung condition and they tell us toxic air impacts their health. They should be able to breathe clearer air too."
ULEZ zone expansion map
(Crown / TfL )
From 29 August 2023, the ULEZ will be expanded to create one single zone across all London boroughs, to help clear London's air and improve health.
More than four out of five vehicles already meet the emissions standards. But, if you drive a petrol vehicle over 16 years old or a diesel vehicle over 6 years old you need to check if you're affected. The easiest way to check is to use TfL's simple vehicle checker: tfl.gov.uk/check-your-vehicle
For more information on the ULEZ expansion, including an interactive map to check your postcode, click here.
This also includes details on support and grace periods available, including the Mayor of London's £110m scrappage scheme for Londoners on low income or disability benefits as well as London based sole traders, businesses with up to 10 employees and registered charities.