Nurses working at the Royal Surrey, Frimley Health and Hampshire Hospitals NHS trusts will not join The Royal College of Nursing walkouts today (Thursday, December 15) and next Tuesday (December 20).
The strike action, which the The Royal College of Nursing (RCN) says is "for fair pay and patient safety", is set to be the biggest nurses walkout in the NHS's history.
Up to 100,000 nursing staff are taking part in the strikes in England, Northern Ireland and Wales, in objection to years of real-terms pay cuts and concerns over patient safety – with the RCN demanding a 19 per cent pay rise for nurses, which the Government says is unaffordable.
But RCN members at Royal Surrey, Frimley and Hampshire Hospitals didn't meet the 50 per cent turnout threshold required by law so can't strike.
This does not diminish the strength of feeling at those NHS trusts though, says the RCN.
Don Tallo, RCN senior regional officer said: "Those that did vote voted overwhelmingly for strike action and it is a real shame that they won't be able to demonstrate their anger on the first two strike dates announced by the Royal College Of Nursing."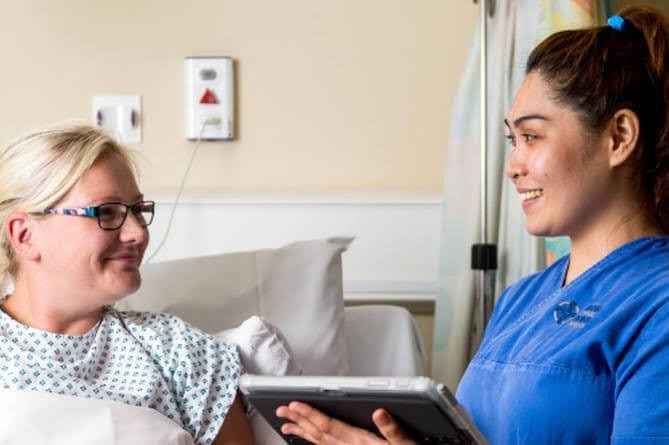 Nurses will strike on Thursday and next Tuesday
(Submitted )
Nursing staff at Portsmouth Hospitals University NHS Foundation Trust have joined the strike action, however, after meeting the turnout threshold.
In Portsmouth, emergency care will still be provided at Queen Alexandra Hospital, but routine services could be affected by the walkout.
The Royal College of Nurses is going on strike because of a lack of progress in pay negotiations with the Health Secretary, Steve Barclay.
Pat Cullen, RCN general secretary and chief executive, met with Mr Barclay with hopes of beginning formal pay negotiations, which could have averted strike action.
However, Ms Cullen said she asked several times to discuss pay, but each time was told that there was no extra money on the table, and that pay would not be discussed.
The RCN says it has offered formal pay negotiations and trade dispute resolution, but these offers have been declined by ministers, therefore strikes are set to go ahead as planned on December 15 and December 20.
The RCN is campaigning for a pay rise to overcome real-terms pay cuts that have left experienced nurses 20 per cent worse off since 2010.
It says only by paying nursing staff fairly will the necessary skilled professionals be recruited and retained.
The strikes in December could be the beginning of a longer period of action if formal pay negotiations do not happen or do not result in a satisfactory outcome, says the RCN.