Intrepid cyclist pedalling for the people
Friday 22nd April 2016 6:00 am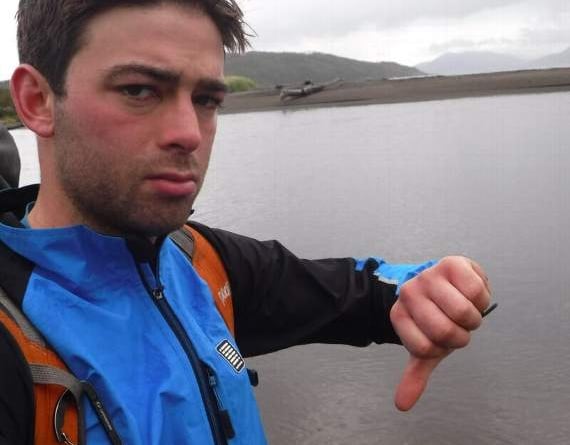 Subscribe newsletter
Subscribe to our email and get updates right in your inbox.
A YOUNG East Hampshire man is currently cycling the entire length of South America in a bid to raise funds for UK-based charity Himalayan People's Project.
Oliver Halford Guerra, from Alton, is riding 6,620 miles unsupported the length of the continent from south to north and expects to cover around 70 miles per day for around five months.
But while 23-year-old Ollie is over half way into his journey, according to his friend, Charles Redgrave-Plumb, he has raised only slightly less than £300, most of which was his own donation.
Now Charles is trying to help Ollie make his effort worthwhile: "I am trying to spread the word to help this man raise a total that is more worthy of the journey he has undertaken.
"It must be so demoralising to set yourself such an impressive challenge simply to raise £295."
Born in South America, Ollie and his mother moved to the UK at the age of eight months and considers himself English. At first the family lived in Winchester, before moving to Alton.
A resourceful fellow, for the past five years Ollie has run his own Little Christmas Tree business and, since this is seasonal, is also an outdoor instructor, mainly focusing on rock climbing and leading groups in mountains, which could be guiding three peaks challenges, Duke of Edinburgh Award groups, or Welsh 3000's.
But, he says, ever since he can remember he has wanted to explore his continent of birth. When he was 12 he watched the Motor Cycle Diaryies - a film about two young Argentinian men who jump on a motor bike and make there way across South America.
It became his inspiration, some 10 years later, to take on 'Ollie's Odyssey' - an epic journey that he describes thus: "One continent, One bike, One man, One Odyssey."
He decided to undertake the challenge in aid of the Himalayan People's Project, a charity founded by his cousin, Beth Halford, that "helps those in Nepal who are most in need", in an "empowering and sustainable way".
The charity finances the resources and skills needed in a way that encourages independence. Says the charity: "We help communities tackle their problems, allowing them to grow and improve together whilst boosting confidence and enabling them to continue their work into the future without further help.
"We celebrate the strengths of communities in need whilst supporting and helping them lessen their weaknesses."
In a position at the moment of "complete flexibility" in his life and with no commitment, Ollie decided to take advantage of this freedom, while it lasts, to recognise his dream which using the experience to help those less fortunate than himself.
He left the UK on January 7, bound for Punta Arenas in Chile and, following a two-day trek along coastline and woodland, reached Cabo at the southern tip of the Americas on January 11. There he turned around and started the 6,620 mile (10,651 km) solo journey, with his camping gear on his back, the length of the continent to the northern tip of Colombia, using only pedal power. He says in his blog: "Apart from a few lake crossings that are unavoidable, I have stuck to this religiously."
He needs to have reached the tip of Colombia by June 5 in order to get to Bogota by June 7 for his journey back to the UK.
The money he is hoping to raise for the Himalayan People's Project, needed even more since the earthquake in Nepal at this time last year which killed more than 8,000 people injured more than 21,000, will help to provide health care, education and rehabilitation programmes for the people of Nepal.
To find out more or to donate, visit hppnepal.com/ollies-odyssey.
Comments
To leave a comment you need to create an account. |
All comments 0