MP Jeremy Hunt: Economic growth is needed to fund NHS
Thursday 20th January 2022 7:00 am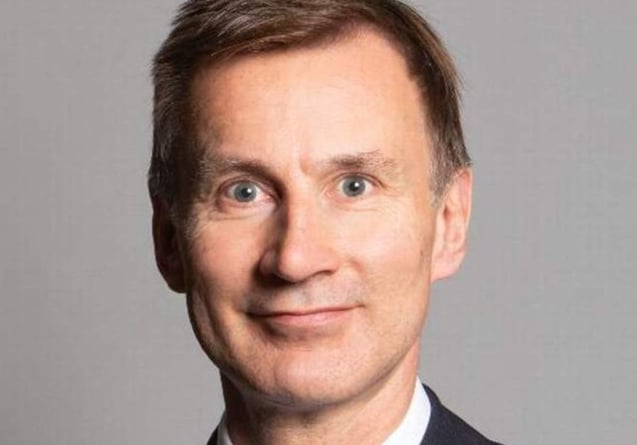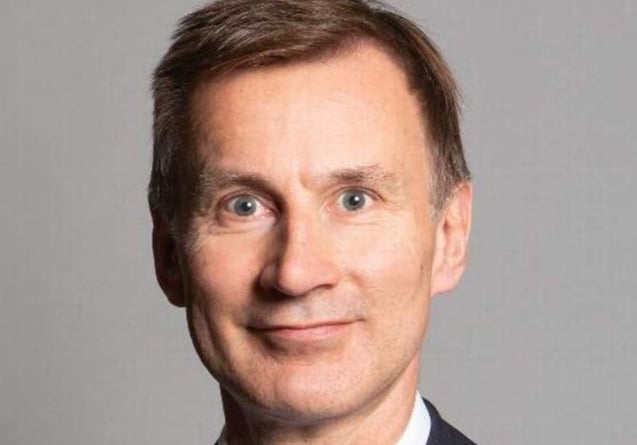 Subscribe newsletter
Subscribe to our email and get updates right in your inbox.
BILL CLINTON once said that the most important thing in politics is to look at the trendlines rather than the headlines.
The headlines for my party right now are not comfortable to say the least. Nor will I try to minimise them as simply a media storm in a teacup.
There are important issues at stake which we all hope Sue Gray's independent inquiry will resolve. But I do want to consider a trendline from which we can draw increasing cheer: the performance of the British economy.
Last week we heard that in November economic output reached pre-pandemic output.
That was ahead of Germany, Italy and Spain, which have still not achieved this key milestone. It was, however, before the Omicron wave.
Nonetheless, with the fastest-growing economy in the G7, Rishi Sunak should take credit for the measured way he shepherded British business through very challenging circumstances.
Those challenges will not go away, not least when it comes to cost-of-living pressures caused by the hike in national insurance, rising fuel bills and inflation at over five per cent.
The latter two are expected to ease later in the year, but that will be no comfort for people struggling to make ends meet. Supporting them will be a key priority in the budget at the end of March.
Conservatives do not generally support tax rises, but I do not believe it is a mistake to introduce a health and care levy. The NHS and social care system need every ounce of support they can get as we deal with the Covid backlog, a vaccination programme likely to be annual and workforce shortages in nearly every specialty.
The challenge, though, is it may not be enough, at least in the long term. We are continuing to age, new medicines are continuing to be discovered and pandemics are not going away. How, then, do we continue to afford to pay for the additional pressures?
Some people argue we should move away from a tax-funded system. But in America, with its private health insurance system, consumers are going to see even higher rises in their health bills than we are here.
Likewise in countries like Germany, the Netherlands and Israel, with their social insurance systems. The NHS can and should aspire to offer the safest, highest-quality care but it does not need to change its funding model to get there.
The only way we will be able to afford the excellent health system we all want is economic growth. And this is where I hope the March budget will do more than address short-term cost-of-living pressures. Now is surely the time to set out how Britain will thrive economically in the 21st century. Brexit creates a different context – more friction in trade with Europe but more freedom to innovate too – so we now have to decide where our competitive strengths lie as part of a considered long-term plan.
I believe we should aim to be the world's next Silicon Valley.
With four of the world's top ten universities, double the tech investment of France and triple that of Germany, we have a real opportunity to be competitive in sectors such as artificial intelligence, quantum mechanics and semiconductors. Get this right and we will be able to more than pay for the innovations in health and other public services we all want.
We also have many brilliant tech start-ups in Farnham, Godalming and Haslemere.
People are attracted to our area, to the high calibre of people they can employ and the good transport connections to London. We should welcome that, not least because they are often low or no-carbon businesses.
But we should also recognise that one of the things that attracts people to our area is vibrant local communities: fantastic pubs, restaurants, shops, hotels and countryside.
Let's get behind them all – for our sake and for our long-term economic future.
Comments
To leave a comment you need to create an account. |
All comments 0