MP Jeremy Hunt: We must find solution to Northern Ireland dilemma
Thursday 19th May 2022 6:00 am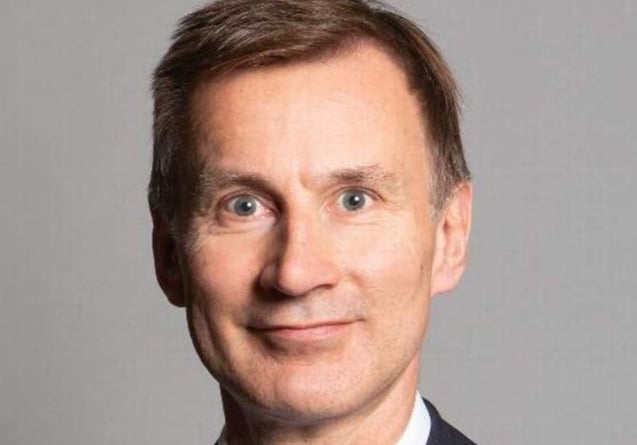 Subscribe newsletter
Subscribe to our email and get updates right in your inbox.
SHOULD we worry about the Northern Ireland protocol?
I believe we should. When I was interviewed on the Sophie Haworth show on Sunday about my NHS book, it was the first question I was asked so I thought I would elaborate my thoughts for the Herald.
I remember growing up in the 1980s with horrific stories of bombs going off in Harrods, Hyde Park and – more locally – a pub in Guildford. My father, as a naval officer, needed a bodyguard when he visited the province. So we should all pause before taking any risks that could unpick the fragile peace that has followed.
The Good Friday Agreement was a major achievement of Sir Tony Blair's government (and Sir John Major, who put the foundations in place). In many ways the peace and prosperity that has followed in Northern Ireland is one of the great success stories of the past two decades – long may it last.
Brexit has caused us to return to the issue because both the EU and the UK thought the need to avoid a hard border on the island of Ireland could be a trump card in the negotiations: the EU thought it could force the UK to stay in the single market and customs union. The UK thought it could force the EU to accept minimal border checks even if we remained outside those two zones.
Now the reality of a customs border down the Irish Sea has meant devolved power sharing has stalled even though it is essential for the Good Friday Agreement.
There is debate about the extent to which the new arrangements are actually hampering trade. But two things we do know: to export a product like shortbread from England to Northern Ireland now requires a multiplicity of forms because of its butter content which makes it count as an animal product.
And exports from the rest of the UK to Northern Ireland have fallen while exports from the Republic of Ireland grew by more than 50 per cent in 2021 alone. The numbers speak for themselves.
The EU position is simple: this is what Britain signed up for. They are reluctant to revisit a treaty that was painstakingly negotiated – and also determined to show there are real economic consequences once you are 'outside the club'. But the current situation is not sustainable. No British prime minister would ever allow a situation to continue where the four constituent parts of the United Kingdom cannot operate an internal market.
It is easy to criticise Boris for signing a treaty which he now wants to change. But the reality is we were in a constitutional crisis in which over half the country voted for Brexit that a hung parliament was making it impossible to deliver.
There were no easy options as I knew all too well from my time as foreign secretary. The EU showed absolutely no flexibility in that period – offering us a 'Canada-style' deal when Theresa May didn't want it, then taking the same deal off the table when Boris Johnson did. In fact they weren't only offering us a worse deal than Canada – they offered investment access on less-favourable terms than they were willing to give China.
Now Brexit is done, surely it is time to put these arguments behind us. In the face of Russian atrocities in Ukraine there is a bigger picture we should all be responsibly alive to. Britain has shown its commitment to our neighbours with its leadership in Ukraine and its willingness to defend Finland and Sweden as they join NATO.
The EU, too, should show its commitment to a strong partnership between European democracies by finding a pragmatic way to eliminate border checks for British goods bound for Northern Ireland.
If we were able to negotiate peace after three decades of terror during the Troubles, we can surely find a way to make that happen.
Comments
To leave a comment you need to create an account. |
All comments 0