How the National Trust estate near Grayshott came to be known as 'Waggoners Wells' has come under the microscope in recent weeks.
To recap, in early December eagle-eyed reader Mark Westcott noticed an odd spelling inscribed on the old 1919 stone near the ford commemorating Sir Robert Hunter, one of the founders of the National Trust, calling it Waggeners Wells.
It then came to light that just days prior the family of Sir Robert had unveiled a new plaque, accurately reflecting the writing on the original Hunter Stone nearby, which commemorates the purchase of 'Waggeners' Wells and its donation to the trust in 1908.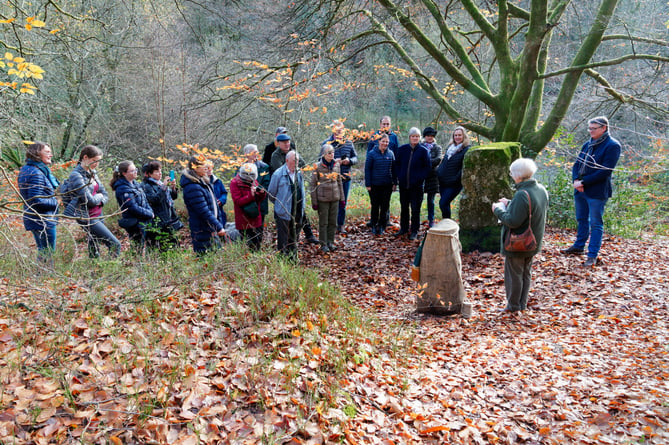 A new plaque was unveiled at Waggoners Wells on November 19, 2022, by the family of Sir Robert in a short ceremony attended by members of Ludshott Committee, National Trust teams and volunteers
(The National Trust )
Well, another top Peeps reader, Marguerite Wills, has dusted off her copy of Rural Life in Hampshire: Among the Manors of Bramshott, written by the then-rector of Bramshott, WW Capes, and published by Macmillan and Company Ltd in 1901, and thinks she may have the answer.
Way back in 1647, the book records an extraordinary case in which 'the commoners of Ludshott are aggrieved when Henry, Lord of Bramshott, dams up the stream and makes two lakes at Wakener's Wells at the expense of their own common as they urge'.
So, it seems even 'Waggeners' was a corruption of the original title – but where does 'Wakener's' come from? Marguerite may have the answer to that too...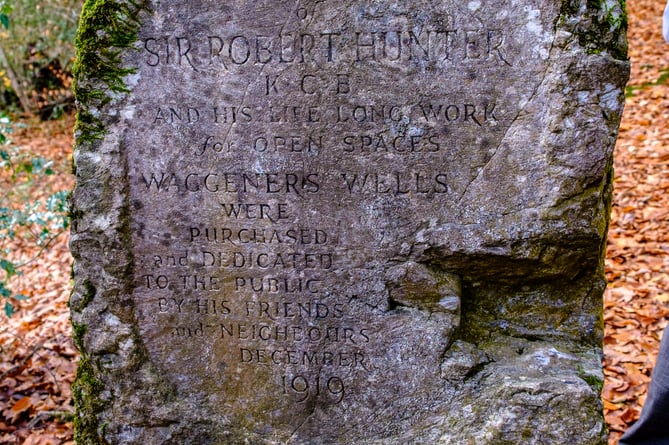 The original Hunter Stone at Waggoners Wells commemorates the purchase of 'Waggeners' Wells and its donation to the trust in 1908
(The National Trust )
"A friend of mine used to work at Ludshott for the National Trust some years ago, and in the 1980s the trust produced a leaflet to accompany a guided walk," she continued.
The leaflet states: 'The history of Waggoners or Wakener's Wells is steeped in legend. It is said that Henry Hooke had the ponds constructed in the 1630s to power an iron works in this valley. He was an iron master with works elsewhere locally and was also Lord of the Manor of Bramshott, but no sign of an iron work has ever been found.'
"As for the name," Marguerite adds, "Isabel de Wakenor is recorded as holding land at Headley in 1309, and 'Wakenor's Wells' may have been named after the family."
Thanks Marguerite, that seems a pretty solid hypothesis. Can any Peeps readers turn Marguerite's theory to fact though?