THERE were tears and cheers in the sports hall this morning as the waiting finally ended for TPS students.
Martha Smith was an early contender for happiest student as as the East Meon teen couldn't stop jumping for joy after collecting her GCSE results.
"It's amazing and I'm just incredibly proud of myself because I worked so hard," said the beaming student, who is off to Sparsholt College after getting multiple 4-7 grades.
"I was really scared I would fail English Literature but I didn't. I'm just buzzing."
The Petersfield School (TPS) had another decent year with 80 per cent of students achieving a grade 4 (C in old-school GCSE terminology) in both English and Maths. Over a quarter of all the grades awarded at TPS were at 7 to 9 (A to A*) level.
Speaking of stars, John Hickmott was seeing a few after getting no fewer than a dozen 9s on a morning to remember.
The star student was surprisingly calm after opening the envelope but had a feeling he did ok.
He said: "The exams were hard work but I did tons and tons of past papers so that really helped.
"Obviously I didn't know how I was going to do. I wasn't expecting the results to be bad but I didn't think they would be this good. Getting them was just brilliant."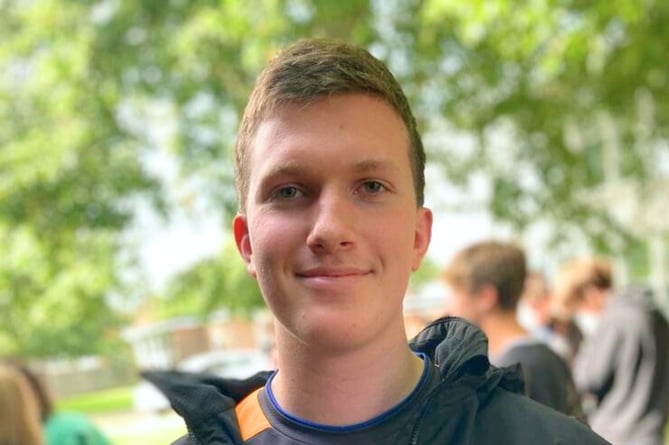 John Hickmott was the star pupil with 12 grade 9s. 
((Tindle/Paul Ferguson))
Some 85 per cent of students achieved grades 4 to 9 in nine subjects including English Literature, Biology and Chemistry at the school, which is part of the Bohunt Educational Trust.
"We are all extremely proud of our students and how hard they have worked to achieve such great GCSE results," said Mark Marande, Headteacher.
 "It is wonderful to be celebrating with them today. They have coped remarkably well with the unique challenges of the previous years, and they have shown great strength of character in rising above them.
"I would like to thank all our students, their families, our staff and the wider school community for their ongoing support.
We cannot wait to see the great things that our students will achieve in the next stage of their education and in the wider world."