The first 'Hernefest' took place at Herne Junior School in Petersfield – and has become an instant success.
After a four-year gap, the Herne Association for Friends and Staff (HAFS) decided to reinvent the school's summer fair.
They wanted to bring together students, teachers and the local community in a colourful festival, complete with live music, a barbecue and bar, games, inflatables, stalls, tractors... and even a fire engine!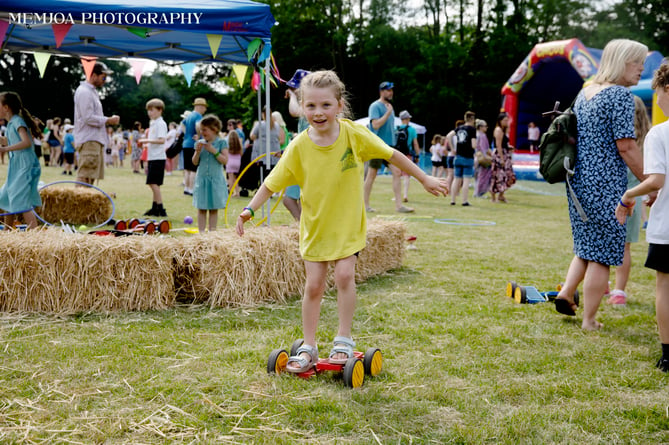 Hernefest 2023
(Memjoa Photography)
Under the summer sun, Herne was transformed into a festival site with more than 1,000 people passing through the gates.
TPS kindly provided a stage, which saw the school choir and school band – led by Lynne Tandy – performing a lively range of songs and tunes.
Then local band 19Eighties performed for the eager crowd, supported by ex-TPS pupil Fleur.
Deputy headteacher Peter Castle took to the mic to introduce all the musical acts while headteacher Susan Sayers enjoyed dancing to YMCA along with Year 6 pupils, who were making the most of their final few weeks at Herne Junior before moving to TPS in September.
A staff member from CM Sports, which provided the inflatables, said: "There were kids there from Liss schools, local secondaries and even as far as Alton! It was great!"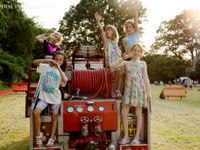 Hernefest 2023
(Memjoa Photography)
Entertainment included a penalty shoot-out, a nerf-gun tin can alley, noodle javelin as well as free circus skills and giant bubble-making areas, the kit being provided by local company Enchanted Bubbles.
The diversity at Herne was celebrated at the 'International stall' where parents led activities and provided food from their countries of origin.
Colourful, traditional Zimbabwean clothes were worn by parents and children. One Chinese family led Chinese calligraphy and provided the most delicious cuisine, but it was the Chinese fortune cookies that the younger children loved the most!
Laura, from Refill and Replenish, provided plastic-free goodies to buy while Jo from Creation Station facilitated some amazing craft activities for the children of all ages.
Many children from Petersfield Infant School came along too, getting a taste of their future school.
Parents and grandparents ran the barbecue while Tesco donated burger buns and other consumables.
Another highlight for the children was having the chance to 'splat the teacher' which they did with great enthusiasm.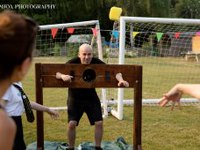 Hernefest 2023
(Memjoa Photography)
Funds raised  will be going towards a nurture room which will be a resource area for children with additional educational or emotional needs.
HAFS and the school would like to say a huge thank you to everyone who attended and the dozens of volunteers.