Waverley will have a "brief moment of hope" that it can control development in the borough after it adopted its full Local Plan – but some councillors warned they are still not ready to open the Champagne. 
Waverley Borough Council's Local Plan Part Two (LPP2) was signed off at full council on Tuesday, March 22. It is the 'daughter' document to the already-agreed parent, Local Plan Part One, and when combined sets out land for a minimum 11,210 new homes in the borough from 2013 to 2032.
This update, which includes amendments laid out by the government's Planning Inspectorate, provides the more detailed 'development management' policies, and formalises sites for housing, traveller pitches and other uses.
Councillor Stephen Mulliner, leader of Waverley's Conservative opposition group, said he supported the adoption of the "imperfect" plan but admitted not every member would be pleased with the final decisions on where development should take place.
He said: "I wish it had come at least nine or ten months earlier, which it might well have done.
"Obviously not every site fills every one of us here with pleasure," he said, citing the 90 homes allocated for the Royal Junior School site in Hindhead, but added: "We very much need this to give ourselves at least a brief moment of hope that we can control development."
Councillor Mary Foryszewski (Conservative, Cranleigh East) said that while it was far from perfect she, too, was happy to give the plan her full recommendation. She spoke of the hard work to get a finalised Local Plan over the line and of the "destruction caused to our local areas because we haven't had the protection".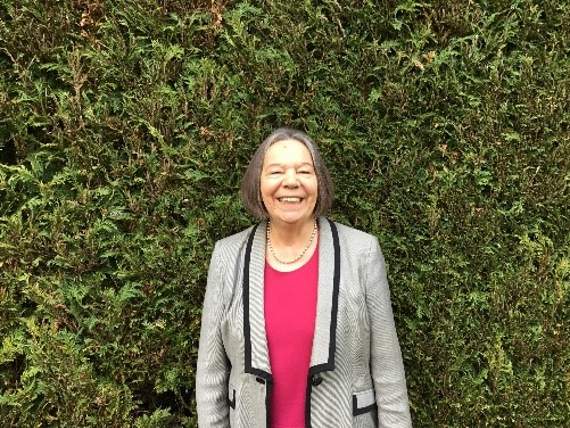 Cllr Carole Cockburn BEM
However, while supporting the plan's adoption, Cllr Carole Cockburn (Conservative, Farnham Bourne) said it was not a time for back-slapping as the council's decision last month to undertake a full review of Part One of the Local Plan will likely "render Local Plan Part Two out of date immediately".
She said: "I'm not going to be voting against the adoption of LPP2 but I'm afraid I'm not going to be opening the Champagne either.
"The Local Plan Part 2 inspector's report refers to Local Plan Part Two as a daughter document of Local Plan Part One, which is exactly what it is. 
"We have waited so long for a full development plan in this borough and, on the point of achieving this milestone, we take the decision to tear up the strategy that Local Plan Part Two has been created to deliver. 
"You can phrase it any way you wish but it does not alter the fact we have declared our current strategy unfit for purpose."
Also citing the controversial Royal School application, she said adoption of the plan was bitter-sweet  "because it contains a development site in the Surrey Hills Area of Outstanding Natural Beauty (AONB), an area which I think we should be protecting fiercely".
Cllr Cockburn added: "This administration continues to let its residents down due to its total incompetence in planning matters."
Cllr Liz Townsend, Lib Dem portfolio holder for planning and economic development, introduced the item at executive before the meeting moved to full council.
She said: "I'm sure the executive have been living this journey for as long as I have, since we picked up this plan in 2019, so I'm delighted to be able to bring LPP2 forward."
She added: "I just have to say, I'd like to thank officers, for all their hard work.
"It's been a considerable effort to get it over the line."
The plan was voted through by 36 votes in favour, no objections and three abstentions.
Prior to the meeting there were 16 apologies for absence, described by the chairman,  borough mayor John Ward, as "some sort of record".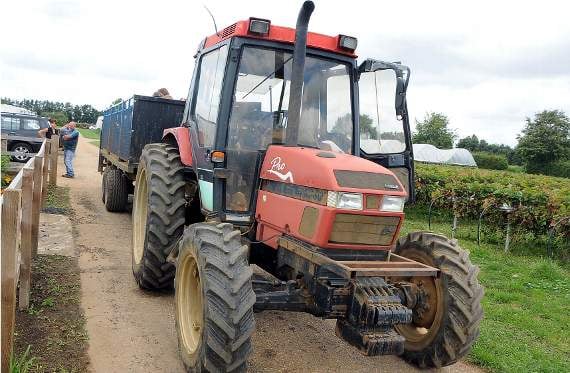 Secretts in Milford, where 177 homes are proposed, was promoted by Witley Parish Council as the 'most suitable option for new housing'
What is the 'Local Plan' and where will all the homes go?
Local Plans dictate where, and the type, of development that can go ahead within an area to meet government-set housing targets. Without an up-to-date plan, developers have carte blanche to make speculative applications that a council often finds difficult to refuse on planning grounds.
Local Plan Part Two (LPP2) sets out site allocations for Haslemere, Milford and Witley because those towns and parishes chose not to include any site allocations in their own Neighbourhood Plans to meet the housing numbers.
This contrasts with Farnham, whose Neighbourhood Plan does allocate housing sites, enough to meet the target to deliver 2,780 new homes between 2013 and 2032, set during the Local Plan Part One (LPP1) process.
Housing targets were also set for Godalming (1,520) and Cranleigh (1,700) in LPP1, as well as Dunsfold aerodrome (2,600) and smaller allocations in villages.
During the preparation of LPP2, it was also envisaged the plan would deal with housing allocations in Godalming and Elstead. However, it has now been decided housing allocations for Elstead will be made through a Neighbourhood Plan.
And in Godalming, the minimum housing target of 1,520 set in Local Plan Part 1 has been exceeded by 246 homes. As a result, it has been decided housing allocations for Godalming are no longer required in LPP2.
LPP2 strategic housing sites in Haslemere, Milford and Witley include:
Haslemere Key Site, West Street, Haslemere – 30 homes.
London Road, Hindhead – 38 homes.
Land at Andrews, Portsmouth Road, Hindhead – 39 homes.
Land at Wey Hill Youth Campus, Haslemere – 34  homes.
Haslemere Preparatory School, The Heights, Hill Road, Haslemere – 24  homes.
The Royal Junior School, Portsmouth Road, Hindhead – 90 homes.
Fairground Car Park, Wey Hill, Haslemere – 20 homes.
The Old Grove, High Pitfold, Hindhead – 40 homes.
National Trust car park, Branksome Place, Hindhead Road, Haslemere –13 homes.
Land at Wheeler Street Nurseries, Witley – around 17 homes.
Land at Secretts, Hurst Farm, Milford – equivalent to 177 homes.