Councils divorce – but 'this is not a U-turn' says leader
Wednesday 19th January 2022 7:00 am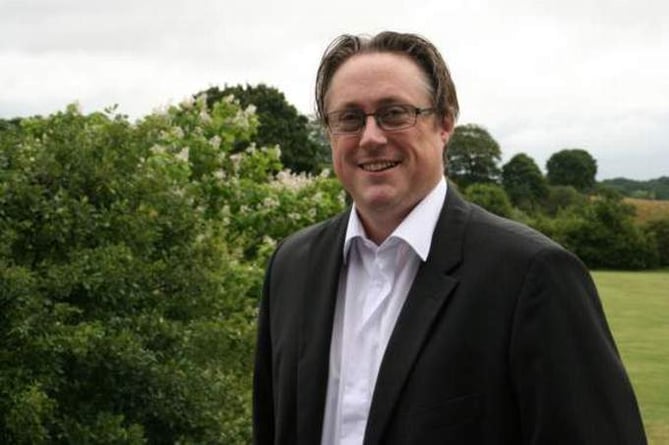 EHDC leader Richard Millard
Subscribe newsletter
Subscribe to our email and get updates right in your inbox.
IN September 2020, Conservative councillors at East Hampshire District Council and Havant Borough Council agreed the Shaping our Future Transformation Programme.
Implementing the programme – a formalisation of the partnership between the authorities that began in 2009 – would incur a 'significant' cost, a report to councillors revealed.
But the council says it can't say what the spend is so far.
Shared bills of £100,000 for a 'transformation' consultant, and £60,000 to revamp both councils' constitutions, have been made public.
The programme was scheduled to be fully embedded by this October, further tightening the partnership so the councils became more cost effective and 'agile and flexible'.
One smaller merged workforce would serve both councils; out of approximately 350 staff left at East Hampshire now, about 70 are jointly employed with Havant.
A report in 2020 on the need to embrace the partnership included the reasons – the impact of the pandemic and Brexit, an economic downturn and the long-term financial benefits of joint working.
When the partnership winding up was announced on January 5, the reasons included the cost and impact of the pandemic, the green agenda, the local government devolution bill and the long-term financial benefits of going it alone.
EHDC leader Councillor Richard Millard said: "It's absolutely, categorically not a U-turn, definitely 100 per cent not one, but of course there are going to be costs attached to this.
"But the two councils want different things now. There has been an amicable divergence, and that happens in any relationship.
"Look at the impact the pandemic has had – it's been a horrendous two years for everyone, and it's not over yet.
"Consequently the world is changing, and it has changed how we work, how residents want their services delivered, how they want to talk to the council, and we have to react to that.
"The transformation process will continue. Organisations can't stand still, they have to react to changing circumstances.
"Standing still – that would be easy, but we want to better residents' lives, for example with the environmental policies and green agenda we are setting out, and that takes courage and determination.
"Local government is going to change, especially if devolution goes ahead, and we need to be agile and flexible. I want this council to be in the vanguard talking to the government – we are better off going it alone.
"But the biggest benefit will be having a dedicated full-time management team that can devote its time to East Hampshire, rather than having a shared management team."
At the moment it is unclear where members of the existing 'shared' management team will end up, East Hampshire or Havant.
But ultimately key players for both councils, like joint chief executive officer Gill Kneller and regeneration direction Simon Jenkins, are likely to go, or stay, where they want to.
There also doesn't seem to be a clear home yet for the remaining 'joint work workforce.'
But the council says that will be sorted out over the coming weeks.
Ms Kneller said: "Ending the partnership, as it was, was a political decision. Richard wants his own management team delivering his own agenda.
"A management team is the key, and when they are appointed they will be specifically appointed to EHDC.
"Being a solely East Hampshire team means it can focus on delivering services at the pace he wants to deliver.
"At the moment we are working with the HR and legal people to provide a process for appointing new management teams at East Hampshire and Havant."
And although the detail is sketchy at the moment, terminating the partnership in its present form, and scrapping the Shaping our Future timetable, wasn't an overnight decision.
Cllr Millard said: "Alex (the HBC leader) and I didn't suddenly think 'let's change everything' – we agreed last year to review the transformation programme.
"So we were looking at this back in June (Cllr Alex Rennie was elected leader at Havant in May) and a decision had to be made.
"Now there is a process to go through and it will take time.
"Some things will be unpicked slower than others, and at the moment we are putting together the council's budget for next year.
"That has to be approved and in place by the end of March, and that's what we are focusing on."
Comments
To leave a comment you need to create an account. |
All comments 0