Take a look inside this "landmark" Victorian home for sale - complete with stained glass windows, mini-waterfalls and an indoor pool with its own spa.
Thursley Hall, in Haslemere, dates back to approximately 1884 and is thought to have been built for a wealthy Dutch family.
The country house, built from Bargate stone, contains ornate period characteristics, such as a belfry and stained glass windows - some of which may be more than 300 years old, originating from 1665.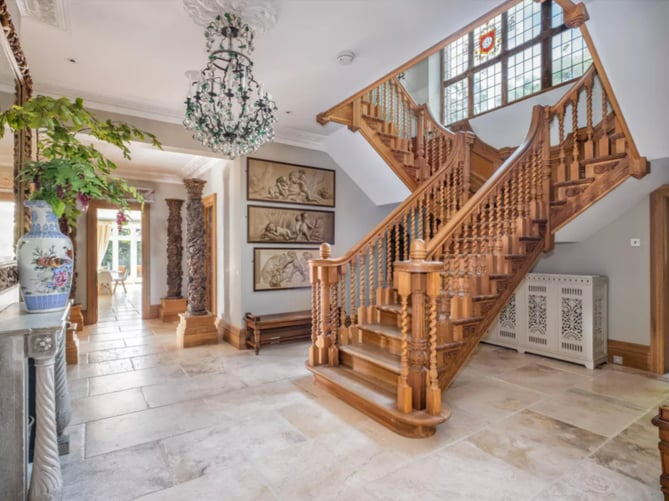 The stained glass window sits at the top of the grand staircase.
(Knight Frank )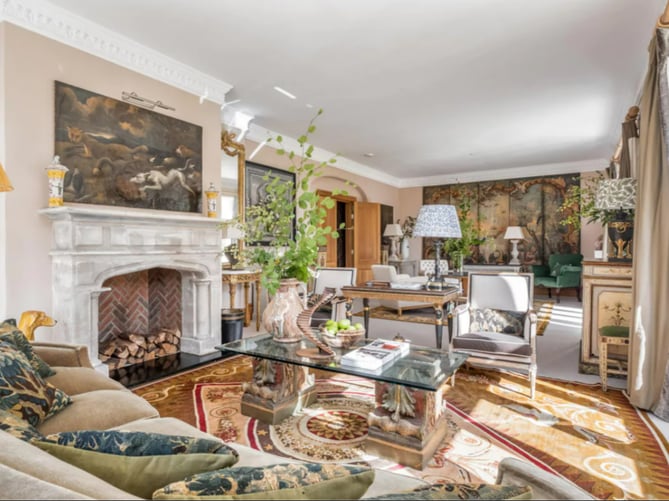 One of the main reception rooms.
(Knight Frank )
On the ground floor is a dining room, a reception room, a drawing room, a kitchen and breakfast room, a utility room and a WC, as well as an indoor pool area with a spa.
Upstairs, the first floor is made up of three bedrooms, with the master connecting to a dressing room and an en-suite bathroom, while the other two bedrooms also benefit from en-suites. Over the pool area there is also a gym/games room.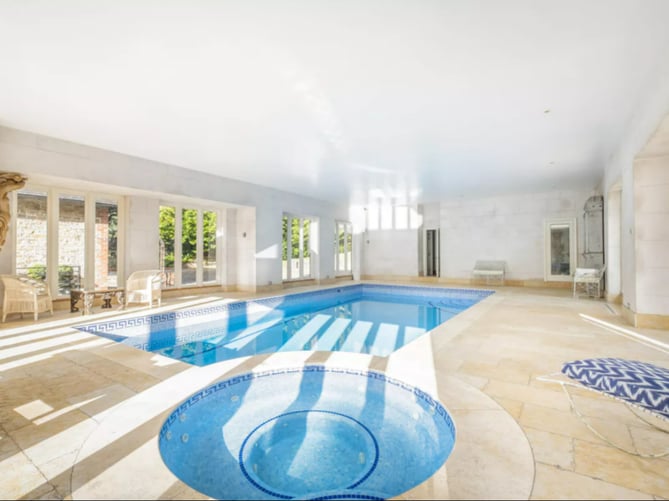 The indoor pool and spa area.
(Knight Frank )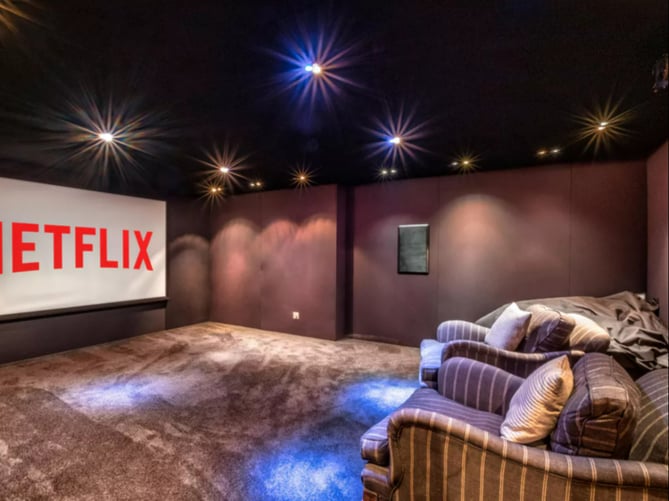 The cinema room in the cellar.
(Knight Frank )
On the second floor, there are a further five bedrooms - each with an en-suite - a study and a laundry room, while the next level up offers a loft room.
As well as this, the lower ground floor contains a cellar with a cinema room and a music room, and there is an outbuilding made up of a kitchen/living room, two bedrooms and two en-suite bathrooms.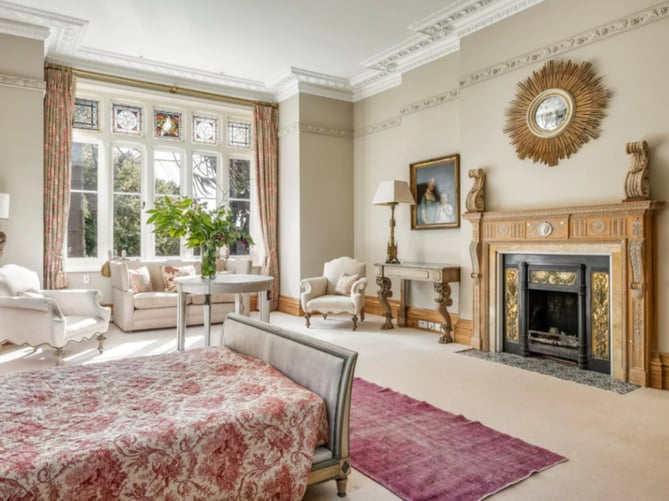 The principal suite has a feature fireplace, a dressing room and an en-suite bedroom.
(Knight Frank )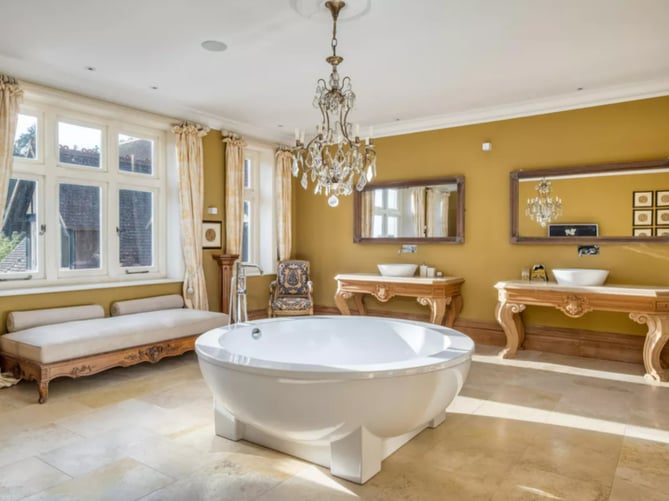 The ornate bathroom connected to the principal suite.
(Knight Frank )
Outside, the grounds span 2.7 acres and include a garage, four ponds, two mini-waterfalls, a stream, a terrace and a belt of woodland.
The property has been brought to market by Knight Frank, who have listed the building at a guide price of £6,500,000.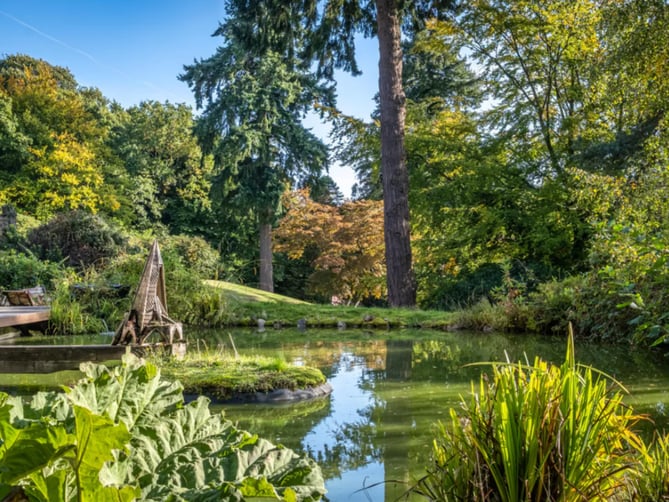 The grounds contain four ponds and two mini-waterfalls.
(Knight Frank )
James Crawford of Knight Frank commented: "Thursley Hall is one of the most important houses in the area, and sets itself apart in having a wonderful indoor swimming pool and a two-bedroom guest/staff annexe.
"A very well located house for access to the beautiful market town of Haslemere, local schools and fabulous walking in the South Downs."