The Rural Life Living Museum has weighed in on a row over the closure of Craft Brews brewery at Pierrepont Farm in Frensham – criticising protesters for hijacking the Countryside Regeneration Trust (CRT) stall at the Surrey Hills Spring Show last weekend.
Jennifer Raines, a former customer of the brewery closed by the CRT in November, posted on Facebook calling on people to "share their views on the CRT" at the spring show on March 25 and 26, claiming the charity plans to "close the last working dairy farm in Surrey and change Pierrepont Farm into a wedding venue" – both of which have been denied by the CRT.
However, Rural Life Living Museum director Ed Fagan hit back, branding the post as "misinformation and inciting people to act irresponsibly", demanding it be removed by Facebook admins.
He added: "The Rural Life Museum is private property and we will not tolerate such behaviour on our site. This weekend's event is a family event and such behaviour would be wholly inappropriate."
The Herald understands several Craft Brews protesters attended the spring show, exchanging "angry" words with the CRT staff at the charity's stall.
And Matt Hieatt, another former Crafts Brews regular,  also commented online, expressing his disappointment at Rural Life Centre's support for CRT, citing their "appalling treatment" of Craft Brews and Mike, the tenant farmer who has also been asked to leave by the CRT.
The CRT said in March it is undertaking a "detailed assessment of its property portfolio", while a new brewery operator Farnham Brewing Co. is currently seeking a licence for the former Craft Brews site.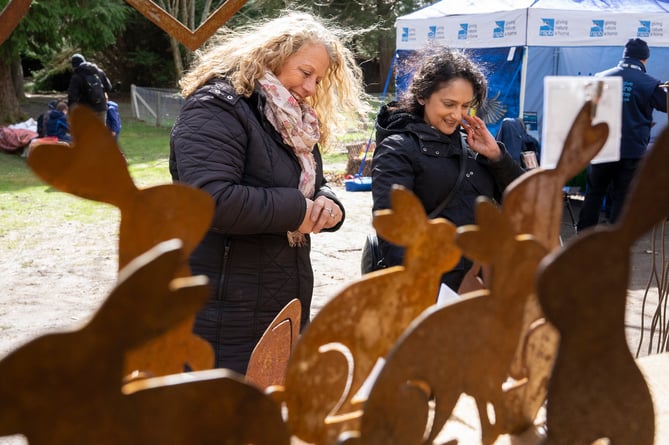 The Surrey Hills Spring Festival at the Rural Life Living Museum in Tilford
(Katie Hill)
The Surrey Hills Spring Festival, organised by Surrey Hills Enterprises, was aimed at celebrating the arrival of spring and showcased the best of Surrey's food, drink, art, and crafts.
The festival featured a range of activities such as traditional country crafts, live music, art demonstrations, local food vendors, and outdoor woodland activities.
Visitors could also enjoy historic buildings and learn about traditional countryside living while experiencing the beauty of the Surrey Hills.