It was smiles all around after a day trip to the seaside for the residents of Shannon Court care home in Hindhead.
Accompanied by the home's activities co-ordinators, the residents enjoyed the weather, watched the boats and fed the seagulls at Southsea beach in Portsmouth.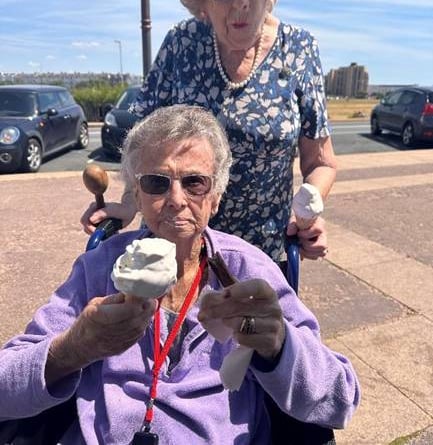 Residents Joan and Jenny enjoy their ice-creams to keep the heat at bay
(Shannon Court)
"I was determined to dip my toes in the sand," said resident Peter. "I had so much fun throwing pebbles! That's what I used to do as a child."
Spending time at the beach can have many benefits for older people. Moderate exposure to sunlight help their bodies make vitamin D, which helps boost the immune system. They are also able to unwind by taking in the scenery and hearing the rhythmic sound of the waves. Residents with breathing difficulties may also feel more comfortable at the beach, as it's easier for their lungs to absorb oxygen.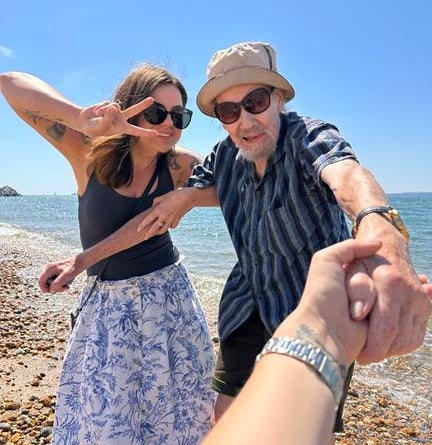 Resident Peter and Activities Coordinator Kata Beauchemin have fun on the shore
(Shannon Court)
"These trips always spark some reminiscing," said Kata Beauchemin, one of the Activities Coordinators. "It helps the residents bring back memories from their beach days when they were younger, which is fantastic for their mental health."