Looking for something to do this weekend? Head to Denbies Wine Estate in Dorking where a two-day festival is set to celebrate the very best of the Surrey Hills' food, drink, art and crafts.
The Surrey Hills Artisan Festival 2023 will take place on Saturday and Sunday, May 20 and 21, welcoming more than 80 exceptional artisans from across the county, showcasing their crafts and sharing their expertise and talents.
Hosted by Surrey Hills Enterprises, the community interest company that works with local businesses to support the rural economy and promote, protect and enhance the Surrey Hills Area of Outstanding Natural Beauty (AONB), in partnership with Denbies Wine Estate and Surrey Artists Open Studios, the festival is sure to be a feast for all the senses.
Interactive and educational, the Surrey Hills Artisan Festival will feature a huge array of free activities and talks, with something to get all the family involved and inspired.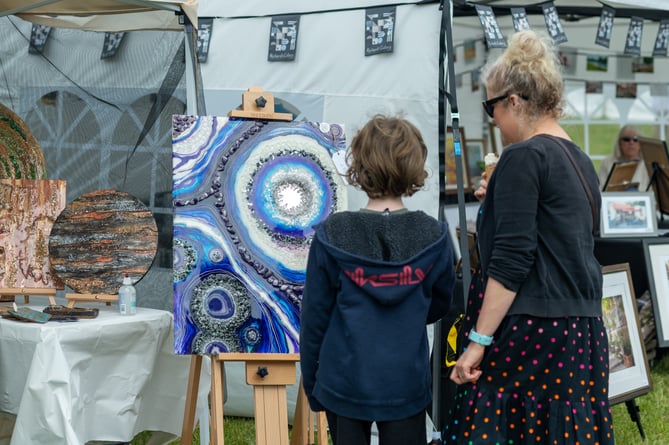 Surrey Hills Artisan Festival
(Martin Bamford)
Throughout the main arena, watch master craftspeople in action and see artisans sharing their skills and creations, providing an insight into their work in textiles, mixed media, woodwork, glass making, ceramics, painting, sculpting and more; enjoy practical creative activities and even the chance to try a new hobby.
The dedicated demo tent will feature free artisan cooking demonstrations, with top Surrey chef Steve Drake of Sorrel, Dorking featured alongside inspiring talks and demos from the region's best artisans.
Learn how to brew the best coffee with Chimney Fire Coffee, discover how luxury gin is made with the Village Spirit Collective, learn the secrets of beekeeping with Guildford Beekeepers, watch a seasonal cooking demonstration from Abinger Cookery School, discover the best of Surrey's wines with the Vineyards of the Surrey Hills and learn to make amazing gin cocktails with the mixologists from Wessex Gin.
Perfect for families looking for a fun day out or those interested in discovering new produce, art pieces or crafts, there promises to be fun for all the family, with something for all ages of visitor.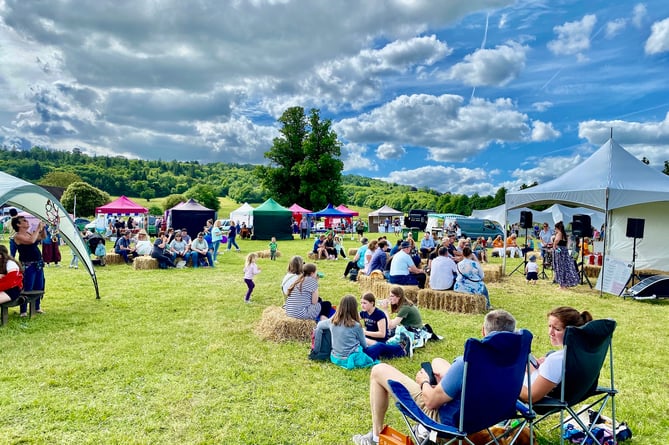 Surrey Hills Artisan Festival
(Kate Chapman)
Visit the interactive 'Kids Zone' and enjoy storytelling with Surrey Hills' children's authors, play giant board games, let creativity flow at the arts and crafts tables and take part in a 'building the tallest tower competition'.
The Surrey Hills Artisan Festival has a large focus on creativity, with a special marquee showcasing talented Surrey Artists Open Studios (SAOS) artists – with artists in action and artworks created from pastels, oil, pencil and ink, handcrafted jewellery, hand-cut glass, lino printed pieces, textiles, wooden gifts, hand-thrown ceramics and more.
There will be a variety of stalls to browse, providing the opportunity to buy directly from local artisans and independent businesses and live entertainment will take place in the central arena.
Here, performances from Surrey groups and musicians will include the big band and acoustic musicians, local morris dancers, a ukulele lesson and the Rock Choir who will also be holding a free-to-join singing lesson.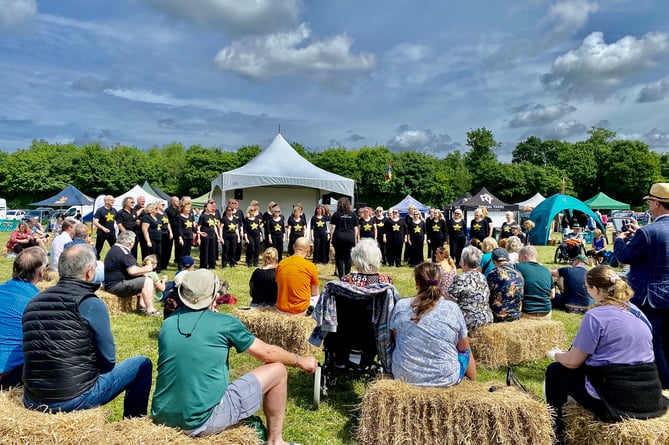 Surrey Hills Artisan Festival
(Kate Chapman)
Wendy Varcoe, executive director of Surrey Hills Enterprises, said: "We are thrilled to be welcoming such a brilliant array of local artisans to our upcoming Surrey Hills Artisan Festival, many of which have been awarded the coveted Trade Mark Surrey Hills to honour their quality, sustainability and local providence.
"With artisan demos, interactive activities and upbeat entertainment, this year's festival is set to be the best yet and we are proud to welcome Surrey-based growers of the finest soft fruits, Harry Hall Partnership, as sponsors, for the event."
Benefitting from a picturesque setting amongst the vines in Denbies' Bacchus Field, with views to Box Hill beyond, this al fresco festival will be a delight for all the senses with delicious food and drink from producers and businesses in the Surrey Hills to enjoy whilst soaking up the relaxed festival atmosphere.
Jeannette Simpson, chief operating officer of Denbies Wine Estate, added: "We are delighted once again to welcome and support Surrey Hills Artisan Festival. It truly represents the enormous range of passionate and dedicated local producers and suppliers within the AONB. Denbies are proud to be exhibiting with Vineyards of the Surrey Hills over the festival weekend."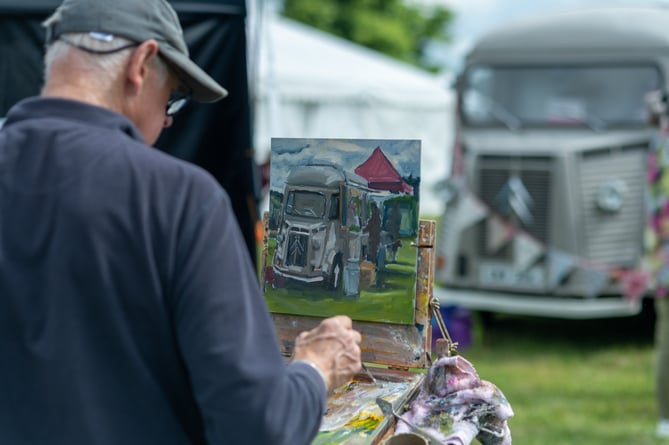 Surrey Hills Artisan Festival
(Martin Bamford)
The Surrey Hills Artisan Festival 2023 takes place from 10am to 5pm on Saturday, May 20 and Sunday, May 21 at Denbies Wine Estate, Dorking. Tickets are priced at £10 in advance or £12.50 on the gate, with free entry for children under 16. Advance ticket sales close at 12 noon on Friday, May 19. Onsite parking is free or Dorking stations are a 15-minute walk away.
The Surrey Hills Artisan Festival 2023 is generously sponsored by Harry Hall Partnership – one of the UK's leading berry growers, based in Surrey and harnessing exceptional farming to produce premium berries (strawberries, raspberries blueberries and blackberries).