A Petersfield mother has launched a poignant treasure hunt after her son died following an epileptic seizure a month before his 21st birthday.
Jane Medland has left dozens of small rubber ducks around Petersfield and The Hangers in a tribute to her late 20-year-old son, Andrew Benford-Berry, following his death on June 8.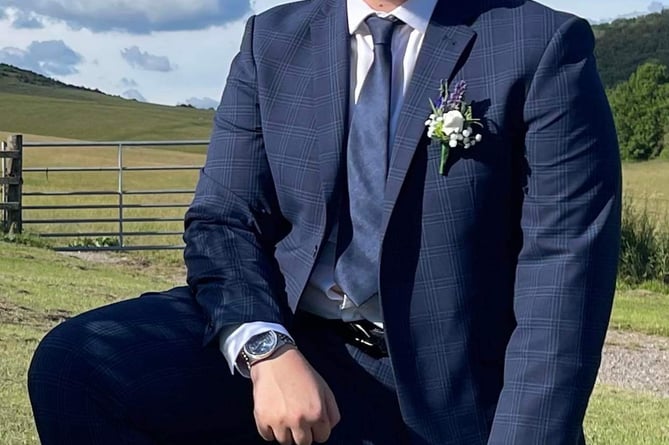 The ducks have been left at Andrew's favourite haunts around the town and are adorned with sunglasses, chains and afro-esque hair to reflect his love of rap music.
Many have already been found with pictures being posted on Facebook to the delight of Jane and Andrew's 15-year-old brother, Fraser.
She said: "He would have been 21 on Monday (July 17). He used to wear a chain and after I saw one on a rubber duck I thought it would be good to get one for his 21st.
"So I ordered lots of these little ducks and have put them around Petersfield in places he used to go so he would always be around. It just melts my heart and seeing the reaction of people when they find one and the joy these ducks are bringing. It just helps us."
Most of the 150 ducks Jane ordered have been left in fairly visible locations while others are harder to find.
She thought the duck left at Poets Stone – Andrew's favourite spot – would take a while to find but was discovered on the second day.
His mum is determined to make the duck hunt an annual event as she's been blown away by the love shown to her son from Froxfield by his friends, relatives and well-wishers.
She said: "His friends and family meant so much to him and at the wake a lot came up to me and said what a mature and caring man he was.
"One also did a rap song and that was the most amazing thing. He was loved so much."