Heaven's Kitchen Mediterranean Steakhouse has bought a stake in Farnham's Brightwells Yard development – and the family-run business's stairway to success doesn't stop there.
Having opened its first steakhouse in East Street, Farnham, in 2017, Heaven's Kitchen launched its second in Alton in July 2021 and will soon relocate its Farnham steakhouse to a sun-kissed, south-east facing unit next to the new Reel Cinema at the heart of Brightwells Yard early next year.
Crest Nicholson wanted Heaven's Kitchen to open its new restaurant at the same time as the cinema in December – but the steakhouse has decided to delay its move until January or February to avoid the busy Christmas period.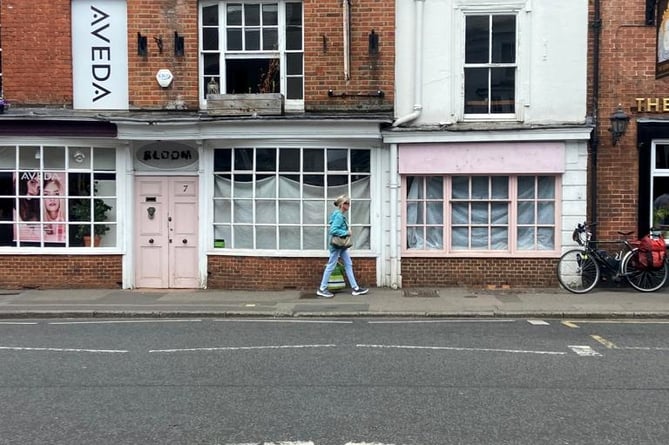 Sarina Wine Bar will open in the former Bloom tapas bar in The Borough, Farnham, later this year
(Hannah Rambour)
Also soon to join the Heaven's Kitchen family is the Sarina Wine Bar in The Borough, Farnham – taking over a premises most recently home to Bloom tapas bar but before that Prezzo and even earlier, Sevens Wine Bar.
Sarina hopes to reclaim the "bar that serves food" vibe of the latter, will incorporate offers with Heaven's Kitchen and vice versa, and is expected to open in September.
And rounding off a busy summer for the ambitious business, Heaven's Kitchen has also revamped the courtyard of its Normandy Street, Alton, steakhouse into a chilled, Mediterranean-style outdoor dining area.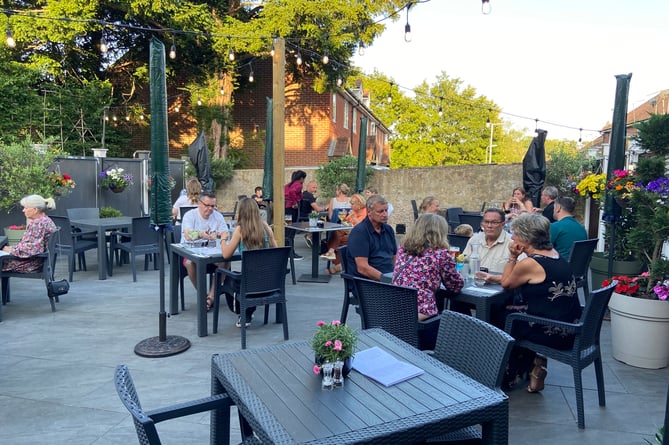 The new outdoor terrace at Heaven's Kitchen in Alton
(Daniel Gee)
The quaint courtyard, with hanging shrubs and flowers, lighting and exposed stone walls, captures the atmosphere of the Med in the heart of Alton – and with the promise of heating lamps and canopies is set to become an all-year-round attraction.
There is, though, a curfew imposed by the council, so be prepared to carry your drinks inside if dining after 9pm.
As could be expected, the stars of the show at Heaven's Kitchen are its superb, chargrilled steaks – with everything from an 8oz rump (£19.90) to a 20oz T-bone (£34) and 40oz Tomahawk (£69.95 – to share!), each served with thick-cut chips and a spinach and feta filo pastry.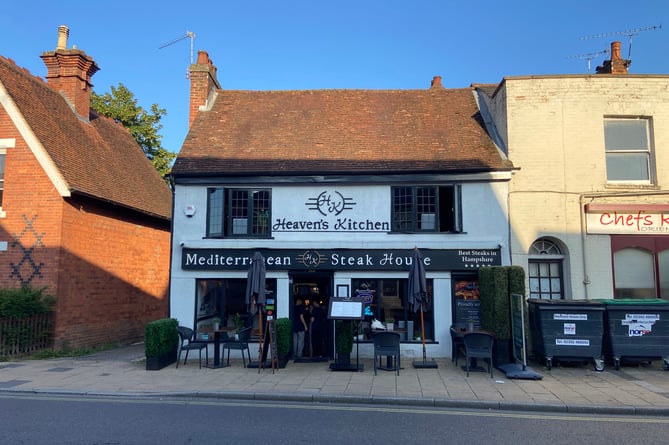 Heaven's Kitchen opened its second steakhouse in Normandy Street, Alton, in 2021
(Daniel Gee)
But its menu is bursting with other home-made Mediterranean classics such as slow-cooked steak stifado (£19.95), butterflied seabass topped with king prawns (£26), and several non-meat options such as Mediterranean macaroni (£14.95).
Sides range from a meaty mac and cheese to halloumi fries and seasonal greens. And be sure to save room for dessert – and especially the very grown-up Dom Pedro milkshake.