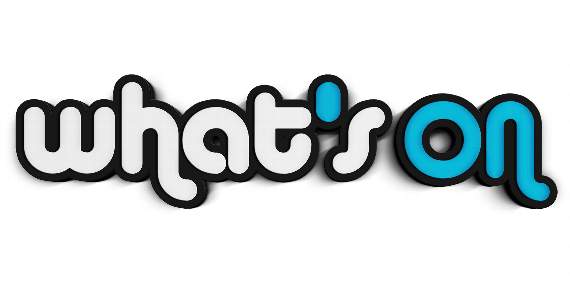 Subscribe newsletter
Subscribe to our email and get updates right in your inbox.
TO JULY 28: 'Infocus at the Allen Gallery': open 10.30am-4.30pm Tuesday to Saturday at The Allen Gallery, Church Street, Alton. Family-friendly exhibition by a group of 25 photographers. Free entry
JULY 19: Beatrix Potter: The Tale of the Tales at Alton library, 7.30pm. Talk focusing on the creation of Beatrix's 'Little Books' offering a fascinating insight into the life, art and writing of this talented Victorian writer. Tickets £5 - advanced booking essential - from Alton library or by calling 01420 85734.
JULY 20: Alton Natural History Society field meeting at Straits Enclosure for insects, including chance of Purple Emperor butterfly following 70th anniversary launch. Meet 2pm in Kingsley Country Market car park (SU 801386). From noon onward in restaurant if eating. Call Raynor on 01256 862541.
JULY 20: Cycling UK Alton meet outside Alton Community Centre at 9.30am for 15-mile easy-paced bike ride via Country Market for refreshments. Bring a spare inner tube and pump, e-bikes welcome. Call Janice on 01420 80783.
JULY 21: Alton Community Association playgroup 40th anniversary open day at Alton Community Centre, 10.30am-2pm. Opportunity for parents with children aged two to five to have a look around and meet the staff. Call 01420 85057.
JULY 21: Music in the Allen Gallery garden, Church Street, Alton, 11am-3.30pm. Free music courtesy of talented local musicians. Bring a picnic or enjoy refreshments from the cafe. Indoors if wet.
JULY 21: 123rd Bentley fete and flower show, 2pm.
JULY 22: Vineyards of Hampshire Wine Festival at Raimes Vineyard, Hinton Ampner, Alresford, noon-4.30pm.
JULY 25: Blood donor session at Alton Community Centre. Type O and B negative donors particularly welcome. Call the donor line on 0300 123 2323 or visit blood.co.uk.
JULY 26: A31 community wellbeing hub: drop-in from 10am-1pm at Chawton Park Surgery, Chawton Park Road, Alton. Open to patients of Chawton Park Surgery, Boundaries Surgery at Four Marks, Alton Health Centre, Bentley Village Surgery, and Watercress Medical at Medstead. Topic 'Support', featuring Diabetes UK, Parkrun, Boots (stay safe in the sun) and the British Red Cross. Tea and coffee available. Call your GP surgery or visit a31community
JULY 28: Jigsaw drop-in at Parish Centre, Church Street, Alton, 2pm-4pm. Deliver completed puzzles, choose another puzzle to take home and complete. Join in completing a jigsaw on the day or just enjoy a cup of tea and a chat. (Monthly jigsaw drop-in session on last Saturday of each month).
JULY 28: Dolls House Day at the Curtis Museum, Crown Hill, Alton, 10.30am-4pm. A day to celebrate dolls houses big and small, with miniature furniture, demonstrations of miniaturist craft work, and accessories for sale. Free entry.
JULY 28: Quiz night in aid of the Rhiannon Trust at Alton Assembly Rooms, 7pm-10pm. To include raffle. Maximum eight per team. Tickets £10 per head (to include chicken curry, vegetable curry, or sausage and chips) available from Bushy Leaze Children and Families Centre or the Co-op on Alton High Street.
JULY 31: Blood donor session at Perins Community School, Alresford. Type O and B negative donors particularly welcome. Call the donor line on 0300 1232323 or visit
AUGUST 1: Blood donor session at Four Marks village hall. Type O and B-negative donors particularly welcome. Call the donor line on 0300 123 2323 or visit blood.co.uk.
AUGUST 2: Adult rock painting at The Vokes Centre, 100 Normandy Street, Alton, 7pm-9.30pm. Cost £2.50 (no profit). To book, call 07557 799717.
AUGUST 3: World Breastfeeding Week event in the garden at Bookers & Bolton (Solicitors), 6 High Street, Alton, 10am-11.30am. Opportunity for mums to meet and receive information and support. Take part in the global big latch on at 10.30am. Supported by the National Childbirth Trust, ABM and Southern Health. Venue accessible via steps, help to lift buggies and buggy storage will be available. Bring picnic blankets. Older children welcome. If wet at Cafe Rafters, Alton Maltings. E-mail [email protected].
AUGUST 4: Allen Gallery charities fete at the Allen Gallery, Church Street, Alton, 11am-3.30pm. Local charity stalls and a wide range of activities in the garden, indoors if wet. Free entry.
AUGUST 4: Chawton fete and flower show on Prowtings Lawn, 1pm-4.30pm. Music from Gosport Solent Silver Band, ferret racing, plate smashing, craft stalls, children's fancy dress, bouncy castle, Trigger the Train, vintage cars, WI cakes, grand raffle, beer tent, Champagne bar, barbecue. Free car parking.
AUGUST 4: St Lawrence Church monthly market in the Parish Centre, Vicarage Hill, Alton, 9am-12.30pm. Plenty of bargains, refreshments available. Call 07340 109428.
AUGUST 4-5: Georgian fair at Gilbert White's House, Selborne, 10.30am-5pm. 18th Century-style games and activities: Aunt Sally, stoolball and the games of graces. Stalls demonstrating crafts and food making, featuring millinery, costume, knot tying, wood carving, and ceramics. Hampshire Regency Dancers, Ferret Rescue Surrey, falconry display.
* If you have anything you wish to be included in the What's On column then please send details to the Alton Herald, 13 Market Square, Alton, Hampshire GU34 1HD, or email [email protected]. The service is free to clubs and charitable organisations.
Comments
To leave a comment you need to create an account. |
All comments 0