There has been an outpouring of public support for an outdoor fitness business Petersfield Town Council is blocking from running courses at Love Lane sports ground.
Mark Allen launched Body Fitness Camp in July 2019 with full council support... until February this year.
He was given a notice by Petersfield Town Council (PTC) to leave Love Lane, where he holds his classes, and told to cease all activity.
With nowhere else to go, this notice will make Mark and his three staff members redundant, and leave almost a hundred members without their found community.
At the last PTC meeting, councillors cited East Hampshire District Council's (EHDC) view that the nature of the fitness group's activities were outside of the planning permission for Love Lane's use as a 'recreational' space. 
But even this seems mired in confusion.
While PTC owns Love Lane, EHDC is responsible for changes in planning permission in the area.
Mark has never received a clear explanation for why he needs to stop operating, he said: "Both councils are sending me round in circles - they're not giving me any answers."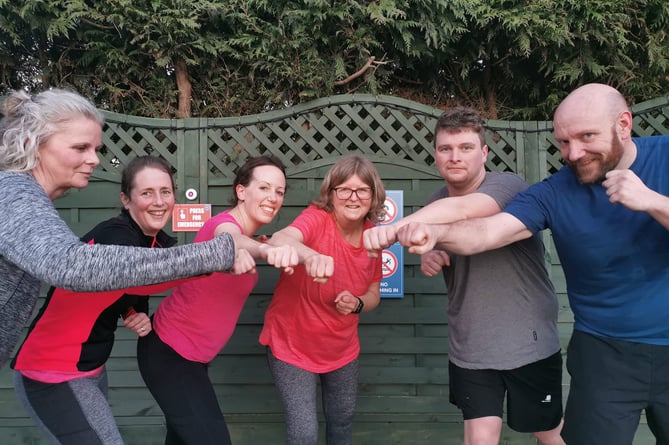 The recent public backing was sparked after Paul Milner, a former councillor for PTC, posted a message on Petersfield Pulse – a Facebook community forum with more than 15,000 members.
In his post, Paul asked for people's opinion on the heavy-handed response from PTC.
He stated: "It is my personal opinion that this request is an administrative sledgehammer to crack a nut and an excessive response from East Hants District Council to a small business providing a social good.
"It also seems inconsistent and arbitrary as other fitness clubs and activities on other Petersfield Town Council land are not being asked to do the same at this time."
With over three hundred likes and half as many comments, it is safe to say this view is felt by many.
Dan Marsh posted: "I joined Body Fitness Camp just over two years ago, as I had completely lost control of my health and fitness.
Dan is now a coach with Body Fitness Camp and aims to help others the same way Mark helped him.
Another Body Fitness Camp member, Silke Podlasly, said: "I can't believe I am reading this, I am a member of Body Fitness Camp and I joined shortly after coming out of lockdown when my physical and mental health were at an all time low.
Norma Hathaway said: "Body Fitness Camp is an incredibly precious asset to Petersfield and surrounding areas. It offers a fantastic place for people of all ages to come together, not just for exercise, but to make life changing commitments to their health.
"As a nation we need to keep ourselves as fit and healthy as possible, getting outside in the fresh air and ultimately helping the burden of the NHS.
"Mark is incredibly knowledgeable and supportive of everyone and can make a difference at any age and fitness level. Why take this away?"
"At times we find applications go against planning regulations so we need to submit a detailed objection in planning terms to the local planning authority."
EHDC's corporate strategy for 2020-2024 also aims for a "safer, healthier and more active East Hampshire" with a "thriving local economy with infrastructure to support our ambitions."
It goes on to state: "As population is forecast to grow over the coming years our priorities are focused on ensuring that our area supports and attracts businesses to provide job opportunities for our residents and growth opportunities for those businesses."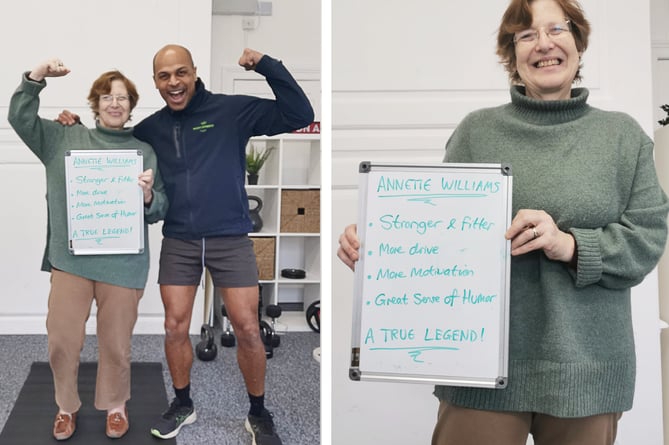 Mark feels that the decision to block Body Camp Fitness, an organisation that provides four jobs, helps boost the local economy, improves people's mental and physical health and even supports the community through litter-picking and philanthropic ventures is bizarre, and goes against the apparent ethos of both councils.
Mr Milner said: "We need to get to the bottom of what the actual issue is, then we can work together to find a solution."
An EHDC spokesman said: "We don't want to shut anyone down, especially businesses that help promote health and fitness.
"But we need to make sure local residents aren't being disturbed and that the business is operating correctly. I am working on a statement to identify what exactly the problem is."
PTC declined to comment when approached earlier in the week.