Zizzi Italian restaurant in Castle Street, Farnham, already has a claim as the town's most attractive eatery – set in the 16th to 17th century Grade II* listed former Castle Theatre building, and still featuring many of its original features.
And now, thanks to a partnership with students from the University for the Creative Arts in Farnham, the restaurant has a fresh new look inside too with a nod to Farnham's Roman heritage.
Zizzi hosted a competition with the UCA to select a talented artist to create new art walls throughout the restaurant. All the submissions were impressive and after much deliberation, the duo Ruth Blacklock and Izzy Barrett were crowned the winners.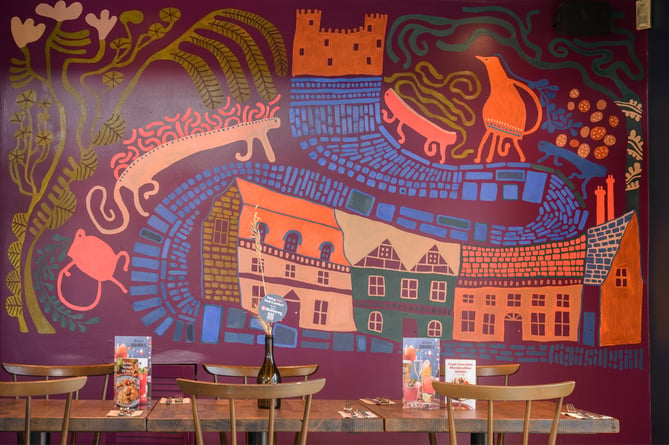 Ruth and Izzy's vibrant artwork is inspired by Farnham's architecture, local statues, and pottery – as well as the town's historic connection with Italy.
Izzy, a UCA illustration student, said: "For these murals I was looking for commonalities between Italy and Farnham. I looked to history for inspiration, and Farnham's reputation for pottery during the Roman era.
"I focussed on the theme of Roman banquets, combining Italian culture with Farnham's through the ceramic vessels that held the food.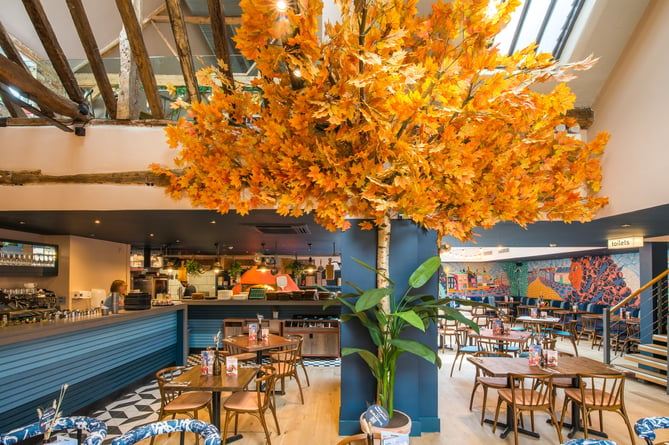 "I also wanted to include the winding cobbled streets of Farnham, and depicted the pottery creatures carrying Zizzi's delicious dishes up to the castle – food fit for a King!"
Diners are also greeted with neon signs, a huge indoor orange tree and warm and cosy decor throughout. And a new menu ranges from classics such as a beef and Chianti ragu to fresh vegan Campanelle pasta made using sustainably produced Wildfarmed flour and a hot-smoked salmon and pesto risotto.
See this week's Herald (July 6 edition) for a chance to win a £100 voucher to use at Zizzi in Farnham. More photos of the new UCA artwork below...