There remains constant and positive activity within the retail property market in Farnham. Although retailers are leaving, new ones are arriving, leaving the vacancy rate about the same – better than many other parts of the country.
Yes, it would be good to see the vacancy rate reduce further but leases end, businesses come and go. The next vacancy survey is due soon. 
We heard about the Megan's restaurant in March last year. Megan's are a growing dog-friendly restaurant chain serving Mediterranean dishes. I reported then they agreed to take the lease on the former Argos building which now seems to have been empty forever. Actually, just since March 2018. The indication I was given was that Megan's would be trading by Christmas 2022.
As I said I would, I contacted Megan's head of marketing last week about when she anticipated visiting Farnham and when the branch would open and she replied there was: "Just a lot going on at the moment with operational struggles etc (per everything happening in the world at the moment) so we are pushing back opening a bit." 
She hasn't given me a date, but I am ever hopeful she will come back to me again soon. The former Argos shop is beginning to look very sad now. As suggested by a friend, I have asked the Megan's manager whether they could vinyl the windows in an attempt to 'lift' the appearance of this important centrally-located building.
The girls had hoped to open their Greek Creperie at number 6 South Street this week but their services contractors haven't been able to finish their specialised works. 
Rather than open prematurely they have told me they will open towards the end of week commencing July 17. They aren't planning anything grand. I asked Nina, one of the two partners, if she wanted me to tell the readers of any special opening. Wait and see, she said.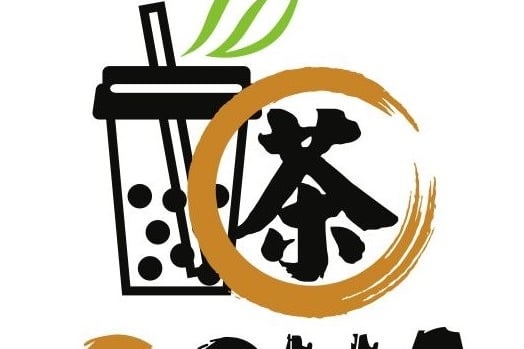 Ocha will be – by the Herald's reckoning – the FIFTH outlet selling 'bubble tea' in Farnham!
(Ocha)
In my article at the end of May I reported another café was opening in the former Orchid Nail Studio at 21 South Street. The legals are complete and the owner of Ocha Bubble Tea, Jean Choong, who already has a shop in Church Road, Aldershot, is hoping to start fitting out works as soon as she can with a view to being open at the beginning of August. Jean has promised to talk to me at more length in the next week or two, so we should have a full update towards the end of July.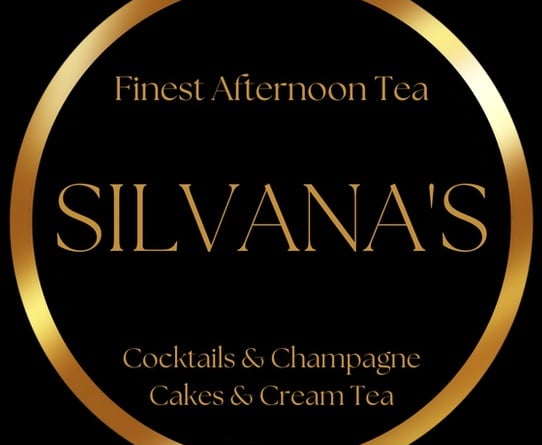 Silvana's hopes to bring Cafe Royal-quality afternoon teas to Lion & Lamb Yard
(Silvana's)
Matt Shailer has completed on the lease for Unit 17. Units 17 and 18 have been used as the Making Matters pop-up shop displaying local artists' work. As I reported on May 25 the unit is to become a fine afternoon tea shop to be called Silvana's. Their aim is to replicate the service and quality of the Café Royal. No mean undertaking, but Matt is confident. 
They are targeting a grand opening on Friday, September 1, soft opening mid- to late- August. The shop will sell traditional afternoon teas, all hand-made locally, cocktails and locally-sourced sparkling wine. In the evenings they will serve Petiscos – Portuguese tapas. Work done by artists at the University for the Creative Arts will be on display and for sale when they open.
Maison Restaurant, Wrecclesham
With effect from June 2023 Maison's have been added to the Michelin Great Britain and Ireland 2023 Guide as a listing – not a star, but hopefully that will come soon.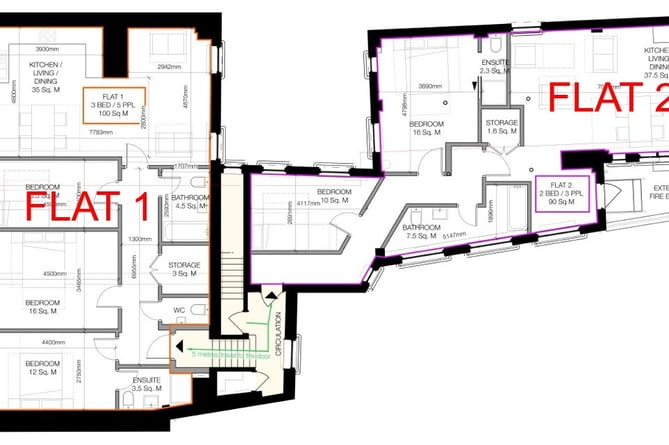 The first floor of the former HSBC bank in The Borough is to be turned into two flats – with a sandwich chain eyeing up the ground floor
(David Howell)
Prior approval planning permission has been granted for conversion of the first floor of the former HSBC building at 33-34 The Borough into two flats with access from Borelli Yard. The ground floor and basement remain in commercial use – last time I heard under offer to a 'well known' national sandwich chain business.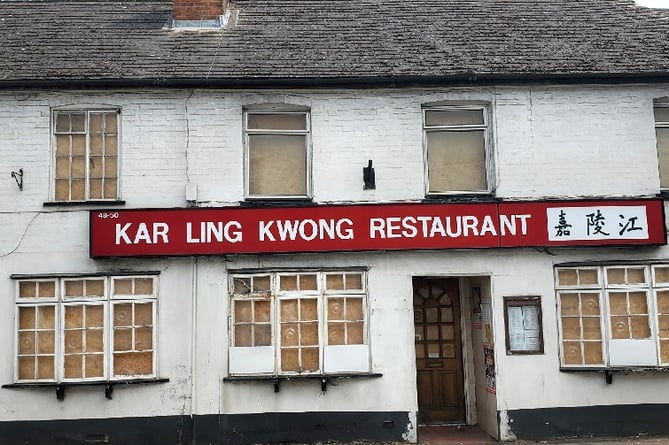 The former Kar Ling Kwong restaurant: Soon to become homes?
(David Howell)
Kar Ling Kwong Restaurant 
A detailed change of use planning application has been submitted for the building, formerly occupied by Kar Ling Kwong Restaurant in East Street, for residential use. Four single-bedroom dwellings are being proposed in the restaurant that shut its doors in February 2019. Is it that long ago? 
This building could provide badly-needed dwellings for Waverley's five-year housing land supply and contribute to Farnham's windfall contribution, although a question of the parking provision could influence any decision.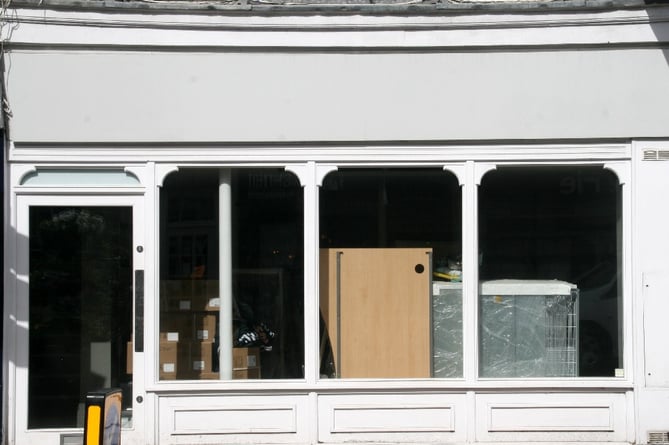 A wet fish shop is set to open in Downing Street
(David Howell)
My usually reliable source informed me that one of her friends had mentioned 39A/40 Downing Street is currently being fitted out as a wet fish and seafood outlet. Also, that the owner had an existing outlet in a nearby town – Camberley, she thought. 
I spoke to the owner of The Fish Shop in Frimley Road in Camberley and it isn't them. Cranleigh, I thought, Cranleigh Fish? Not them either. Further consultation with the agent revealed the new tenant sees an opportunity to trade as a fish shop in Farnham, based on the business model of the Camberley shop. 
Looks like the shop could be opening soon but no contact as yet, despite several attempts to engage with them.
If you look back you will realise that all but two of the properties I have reported on are hospitality or food related, mainly new and about to start trading. 
I think it is about time I calculated the number of food or hospitality outlets we have in Farnham now.
I wonder how many of them are sustainable?