Efforts to honour a cherished 'daughter of Farnham', Elfrida Manning (née Thornycroft), have come to fruition. A beautiful new memorial bench now graces Farnham Park, serving as a lasting tribute to a remarkable woman who dedicated her life to the betterment of her beloved town.
Elfrida, an esteemed historian, archivist and published author, played an integral role in shaping Farnham's modern identity. Born in 1901 to the celebrated English sculptor Hamo Thornycroft, Elfrida married aviation pioneer William Oke Manning in 1955. The couple settled in Upper South View in Farnham, where they enjoyed a brief but happy married life before William's passing in 1958.
Elfrida's enduring love for Farnham, particularly Farnham Park, where she had been a frequent visitor since the 1930s, was evident throughout her life. She dedicated herself to preserving the park's natural beauty, tirelessly defending it against development proposals that threatened its essence. Her commitment to the town extended beyond the park, as she actively contributed to various organisations and charities that continue to enrich Farnham today.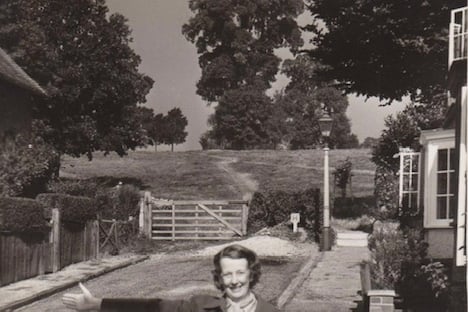 Elfrida Manning
(Supplied by family)
Elfrida's impact was not limited to historical pursuits; she penned works like Saxon Farnham and Farnham Park – An Historical Review, using her honours degree in history from University College, London to document the town's history. Her literary contributions extended to personal memoirs, including Growing Up in the Great War, offering a unique perspective on her experiences during the war years.
In 1960, Elfrida was elected to the-then Farnham Urban District Council as an independent member, where she vigorously championed the town's preservation and advocated for Farnham Park's protection. Her involvement led to the establishment of enduring organisations, including Friends of Farnham Park, Farnham Ramblers, the William Cobbett Society and the Farnham and District Museum Society, which houses her archives in the 'Manning Library'.
Elfrida passed away in 1987, leaving a lasting legacy that continues to be cherished by the Farnham community.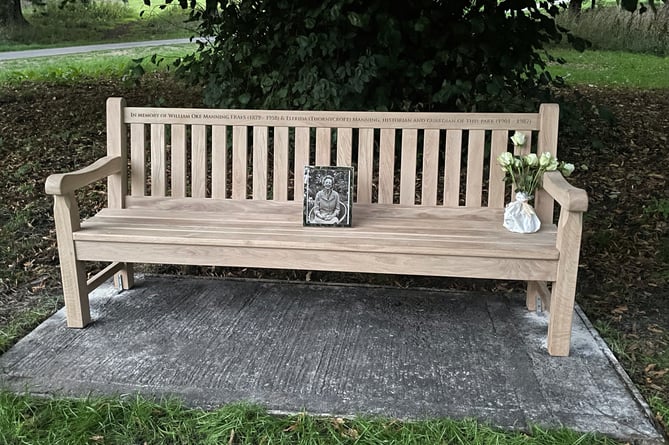 The new park bench dedicated to Elfrida Manning and her husband in Farnham Park
(Supplied)
Anna Carey initiated an appeal to restore the bench in Farnham Park in honour of Elfrida and her late husband, William Manning. The appeal garnered immense support from various sources, including donations from Farnham Round Table, The Farnham Society and contributions from Elfrida's great-niece Anna, who provided valuable family memorabilia.
With the generous support of the community, the appeal secured the necessary funds to install the new memorial bench in Farnham Park. The bench now stands near the Bear Lane entrance, at the very location of the original bench donated by Elfrida in 1962 in memory of her husband, William Oke Manning.
The entire community is invited to visit the park and take a moment to appreciate the beauty of the new bench, which stands as a symbol of gratitude for Elfrida's lifelong dedication to Farnham.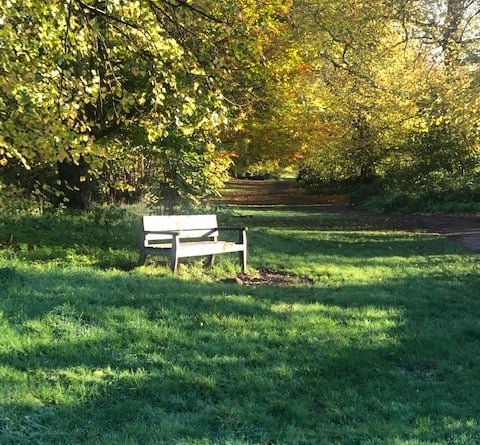 Take a moment to reflect at the new bench dedicated to Elfrida Manning in Farnham Park
(Supplied)
While the primary goal of the appeal has been achieved, Anna remains committed to the Remembering Elfrida project. She continues to work with Farnham Town Council to secure a plaque for Elfrida on Farnham's Famous Names wall and to gather donations that will support the replacement of trees planted in her memory. Generous donors will also receive a copy of Elfrida's book, Growing Up in The Great War.
Elfrida's memory lives on in her beloved Farnham, and the new bench in Farnham Park serves as a timeless reminder of her extraordinary contributions to the town's heritage and the preservation of its natural beauty.
For more information about Elfrida's life in Farnham and ongoing initiatives, you can visit @remembering_elfrida on Instagram.
To contribute to the project, you can make donations directly to the Friends of Farnham Park (registered charity no. 285383) bank account (account no. 894 55 268, sort code 77-49-11), please reference 'ELFRIDA'. Alternatively, donations via cheque, made payable to Friends of Farnham Park (please write 'Elfrida' on the back) can be arranged for collection by contacting Anna by email at [email protected]