Hampshire's heritage steam railway, the Watercress Line, will be open this half-term with activities on offer for the whole family.
This month sees a particularly significant anniversary for the railway: 50 years since the line was closed by British Railways and the last passenger train leaving Alton Station on February 4, 1973.
To mark this important anniversary there will be a special (advanced) adult ticket price of £19.73.
During half-term there will be an opportunity to see the Hampshire Unit, which was on duty for the very last service, on display and learn more about the closure through history boards at the different stations.
Throughout the holiday week (February 11 to 19) your ticket will enable you to enjoy unlimited travel on our magnificent steam trains and there will be fun activities for children at Alresford and Ropley stations with free quiz sheets, trail sheets and colouring sheets.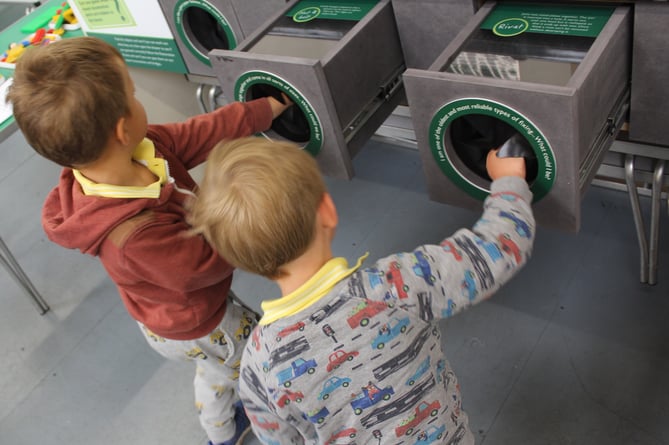 Young visitors can get involved in activities at the Watercress Line this February half-term
(Watercress Line)
For over 16 year olds, and for a small additional cost, there will be a rare opportunity to enjoy a 'driver' experience on the Peckett Engine, Kimersdon, and the opportunity to have a 'rider' experience in the Queen Mary brake van.
Visitors can hop on and off at all the railway's heritage stations, visit the gift shops at Alresford and Ropley, and enjoy refreshments at the West Country Buffet at Alresford Station. Additionally, you can explore the museum in The Goods Shed at Alresford with artefacts from the Somerset & Dorset Railway Trust.
Watercress Line CEO Amanda Squires said: "We can't wait to open our gates to welcome visitors back to the Watercress Line for the half-term break this February.
"There's so much to enjoy for all ages with fun activities for youngsters and a chance to discover more about the Watercress Line's rich history as we commemorate the 50th anniversary of the line closing.
"And, of course, our star attraction is the wonderful experience of travelling on our heritage locomotives along the railway's ten-mile route."