A Haslemere woman who founded a charity in memory of her husband John Schofield, a BBC war correspondent who lost his life while covering the civil war in Yugoslavia aged just 29, has been awarded an MBE in King Charles III's first Honours List.
Susie Schofield started the  John Schofield Trust in 1996, just a year after the tragic death of her husband, and was recognised for her outstanding contributions to journalism and diversity in the industry in the King's Birthday Honours List.
Today, the John Schofield Trust stands as the leading social mobility journalism charity in the UK, striving to promote diversity through highly-regarded mentoring programs. 
Hundreds of journalists in the UK and Republic of Ireland have been mentored by the trust or have volunteered as mentors.
Susie said: "I am incredibly honoured to receive this award. Setting up the John Schofield Trust to recognise young journalists in the aftermath of John's tragic death was the most positive act I could do.
"John was such a welcoming force in any news setting and I'd like to dedicate this award to his memory.
"This award is built on the shoulders of hundreds of volunteers who have worked tirelessly to mentor young journalists from diverse backgrounds who are under-represented in newsrooms to help them navigate their way into the news industry.
"It has been the privilege of my life to be part of that.
"There is still much to be done to make newsrooms welcoming for all."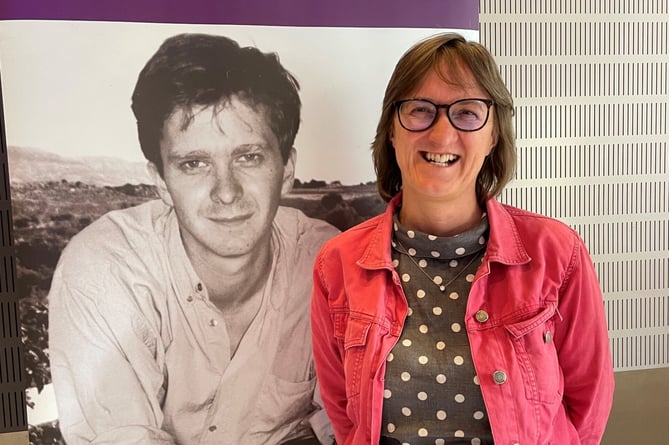 Susie Schofield, founder of the John Schofield Trust
(John Schofield Trust)
BBC reporter John Schofield, 29, was shot dead by Croatian soldiers on August 9, 1995 while covering the Croatian War of Independence for the BBC Radio 4 programme The World Tonight.
He was travelling with colleagues from the Croatian town of Karlovac to Bihac in Bosnia, when the BBC World Service Television unit he was with left their armoured vehicle to film burning villages. Croatian soldiers mistook them for a Serb-surveillance team and opened fire. Mr Schofield died instantly when he was hit by a single bullet.
David Stenhouse, chief executive of the John Schofield Trust, said:  "Susie Schofield is not a journalist, but she has changed journalism for the better. 
"After John Schofield's death Susie created an organisation which has brought hope, encouragement and support to hundreds of journalists at the beginnings of their careers, and made a massive contribution to increasing diversity in the news industry. 
"We are delighted by this recognition for our founder, whose hard work, generosity of spirit and strength of character has transformed British journalism."
It comes shortly after Susie announced she would be stepping back from her position as chair of the John Schofield Trust's board in May. 
Mr Stenhouse added: "Susie has been a superb chair and everyone at the trust would like to thank her for her kindness, support and hard work."
Susie, who has also worked at Highfield and Brookham School in Liphook and Cranleigh School, and is currently a part-time content editor at the University of Surrey, will remain on the board as a trustee.