The key players in the development of Bordon's proposed Health Hub have had their say after an 'accelerated' time-scale was unveiled by project bosses.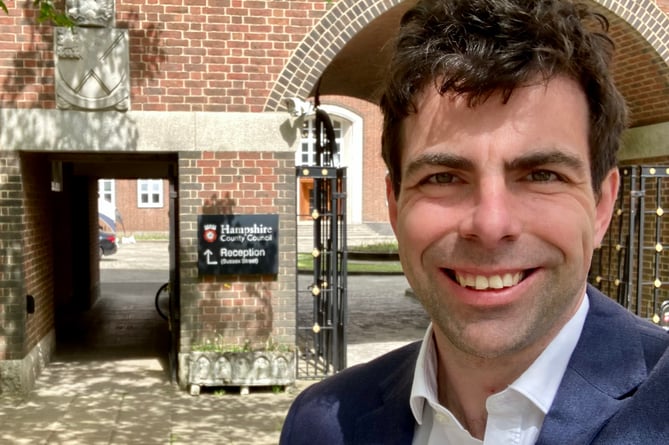 Cllr Andy Tree
(Hampshire County Council)
Andy Tree – leader of Whitehill Town Council I was told at the meeting that the services being offered were subject to tweaking as they were reviewed before hub comes to fruition. 
I mentioned public confidence was low, given how the Chase Community Hospital charter of 2013 was effectively ripped up with reduction in services over the last decade. 
I feel we, as local residents, need to see positive commitment to local services to have any reassurance about these new plans!
I asked whether the health hub building could be designated a 'community hospital' to protect it long term, and this was something they agreed to take away, as it might be more of a descriptive term than a legal definition. 
Perhaps the fact it will be owned by private investors and not the NHS will be a factor in this and I will continue to question the long-term plan – for example, what happens when leases expire after 25 years?
Like any plan, it has been subject to review and change. I will reserve judgement on whether the proposed health hub is a better option than Chase Community Hospital until we see the planning application, which is expected this year, and final commitment on services, compared to what could have been provided at Chase. 
It is not in my gift to choose what the NHS decides to do but I firmly believe we in Whitehill, Bordon and Lindford deserve the best in healthcare provision.
I cannot control the NHS but I'll be fighting all the way to get it.
I hope the decision makers can finally bring something to fruition that would be an excellent outcome for our community.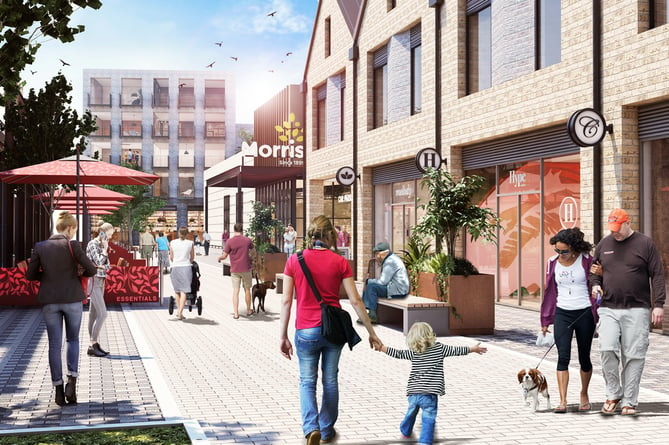 A visualisation of Whitehill & Bordon's new town centre
(Whitehill & Bordon Regeneration Company)
James Child – The Whitehill & Bordon Regeneration Company
With the population of Whitehill and Bordon increasing, we've long been pushing for final decisions to be made around exactly what health services will be provided. 
Not only have we been asking for services with a far greater capacity than those currently provided, but also for those services to be as comprehensive as possible to ensure that, without having to travel further afield, each and every member of the community can access the broadest spectrum of care that the NHS will provide.  
We have designed the health hub's premises in such a way as to facilitate the delivery of an holistic, flexible service suitable for the short, medium, and long-term health – both physical and mental – of the town. We're excited to get on site and start work on what is a vital step forward for the regeneration.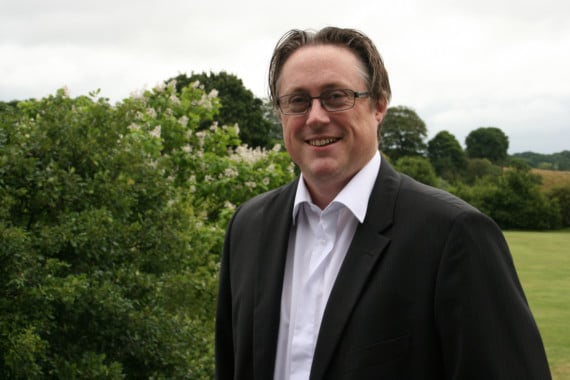 Cllr Richard Millard
Richard Millard – Leader of East Hampshire District Council
The health hub will be a fantastic facility for the residents of Whitehill and Bordon and it's great to see it moving forward.
East Hampshire District Council has backed this project throughout, including a £1m grant in 2021. 
We will continue to work step by step with our partners to see this purpose-built health hub become a reality. Dr Anthony Leung – Partner at Badgerswood Surgery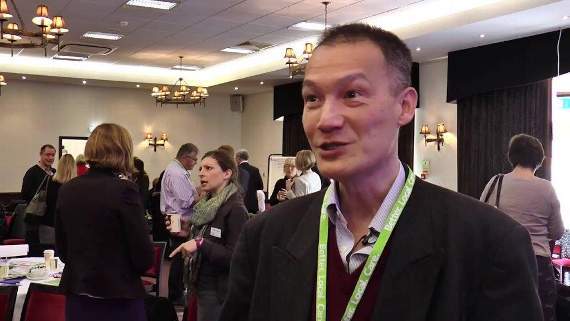 Dr Anthony Leung
After many years of discussion, planning and hope for urgently-needed new modern health facilities in Whitehill and Bordon, I'm delighted things are moving in a positive direction.
This new facility will help us to provide a bespoke building, facilities and primary care and other services to help us meet the growth in our population and the demand for more local services on people's doorsteps.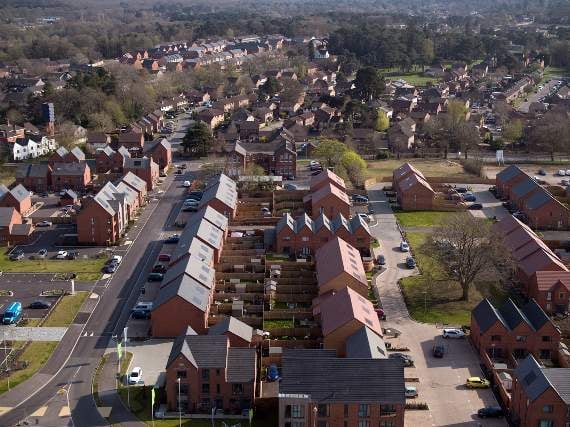 Large areas of Whitehill & Bordon have already being redeveloped following the Army's departure
(Allan Arthurs of Media Techniche Ltd)
Robert Smith – Head of major disposals for the Defence Infrastructure Organisation
The promotion and delivery of a new health facility in Whitehill & Bordon is a key asset to our collective ambition to create a green and healthy new town and is one of the most exciting elements of this scheme.
A huge amount of work has gone by all the partners to get this new facility right in terms of its size, scope and offer to the community of Whitehill & Bordon. 
I am hugely grateful to everyone who has supported this over the past few years and to have played a part, as well, in securing its future in the town.
The key players in the proposed health hub:
Hampshire and Isle of Wight Integrated Care Board (ICB) – the commissioners of health services and funders of health hub space.
East Hampshire District Council (EHDC) – leading the regeneration of Whitehill and Bordon.  The relevant planning authority and holders of £461,000 developer contributions for health and a £530,000 grant to support building the health hub.
The Defence Infrastructure Organisation (DIO) – Land owners and development partners with Whitehill & Bordon Regeneration Company (WBRC).
Whitehill & Bordon Regeneration Company (WBRC) – developers of the town centre and health hub.
Badgerswood and Forest Surgery – the largest planned tenant in the health hub building.
Southern Health NHS Foundation Trust – the second largest tenant and the provider of NHS community services for Whitehill and Bordon (and surrounding areas).
Other community services (Solent NHS Trust; Sussex Partnership NHS Trust; Inclusion; Salisbury NHS Foundation Trust; Royal Surrey County Hospital) – currently operating services in Chase Community Hospital or at Forest surgery.
NHS Property Services – the owner and operator of Chase Community Hospital.