MP Jeremy Hunt: We must make good on climate pledges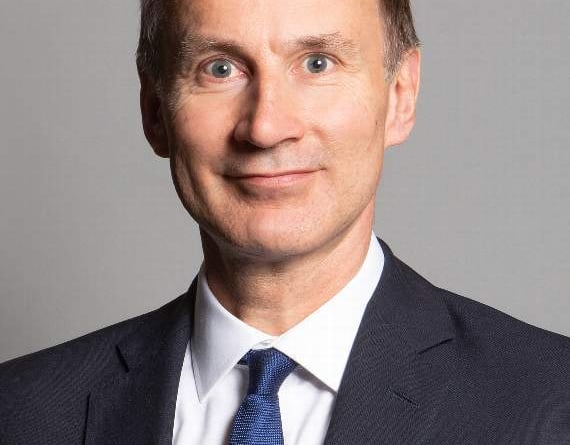 South West Surrey MP, Jeremy Hunt
()
Subscribe newsletter
Subscribe to our email and get updates right in your inbox.
One of my proudest achievements as foreign secretary was to secure the hosting of COP26, the big climate change conference, for Glasgow. It was due to be held last year but ended up being postponed because of the pandemic.
Why does this particular conference matter? For two main reasons: firstly because this year, for the first time, both the US and China are properly on board, and no-one believes we will tackle climate change without the support of the world's two biggest emitters.
President Biden has signed the US back up to the Paris Accord and President Xi has committed China to carbon neutrality by 2060 – too far off, for sure, but the first time China has made any such commitment.
But the main reason Glasgow's conference is so important is it represents the last chance to get the world on track to avoid a potentially disastrous 1.50 rise in global temperatures by 2050. Currently we are on track for a 2.10 rise so there is all to play for.
The UK has reduced our emissions by 43 per cent from 1990 levels, the highest of any major economy.
Under Theresa May we were the first country to make it a legal requirement to move to a net-zero economy by 2050, but Boris Johnson has even gone further and accepted that to meet that we will need to reduce our emissions by 78 per cent by 2035.
What the government does from now on will be independently and publicly monitored by a body set up as part of the new Environment Bill.
Ahead of that, the government has taken a number of crucial steps, including bringing forward the banning of new petrol or diesel car sales to 2030.
This year's Budget reinforced that with an additional £1 billion to support the transition to electric vehicles and £640 million for tree planting and peatland restoration.
We are also continuing to invest more in offshore wind which supplied almost our entire needs as a country in certain (rather windy) days last year. There is huge support for these changes locally – but we also have our local sceptics.
To them I would say two things: firstly the debate about whether climate change is man-made or part of a natural cycle is irrelevant to the bigger question of whether any increase in temperature, however caused, could end up being catastrophic.
Bill Gates, who in my view is one of the smartest thinkers on climate change, puts it very clearly: we are going to have to find a way to reduce the 51 billion tonnes of CO2 we pump into the atmosphere to zero during the course of this century.
The second point I would make to our local sceptics is if such a change is going to happen across the world, then there are enormous economic advantages to the countries that get there first.
We currently have nearly 400,000 people working in the green economy. In offshore wind alone we will soon triple our jobs because of the new investments being made.
As our economy adjusts to big technology changes such as driverless cars, isn't this an area of huge opportunity for a country with a strong science base like ours?
But the biggest question for this year remains whether we can persuade the world to do what it takes to get us on track to limit temperature rises by the middle of this century.
So in Glasgow we will be asking all countries to commit to net zero, as we have done, by 2050 with more ambitious nationally-determined targets for 2030.
We will also seek urgent help for communities and habitats most damaged by climate change, including making good on the £100billion annual climate finance goal established at the Paris conference.
In short, there is now real momentum behind this crucial agenda but also much work to be done. Having played my part in securing COP26, I will now hold this government – and others – to account for making good on the many pledges made.
Comments
To leave a comment you need to create an account. |
All comments 0